課程信息
Learn fundamental concepts in data analysis and statistical inference, focusing on one and two independent samples.
您將獲得的技能
Statistics
Statistical Hypothesis Testing
Biostatistics
提供方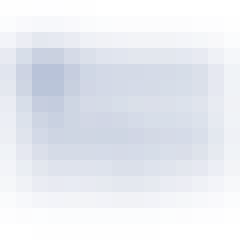 约翰霍普金斯大学
The mission of The Johns Hopkins University is to educate its students and cultivate their capacity for life-long learning, to foster independent and original research, and to bring the benefits of discovery to the world.
審閱
來自

数学生物统计学入门 2

的熱門評論
Please, make a reboot of this course with some improvements in the material. More examples\n\nMore solved exercises.\n\nMore homework.
Outstanding professor -- more rigorous than other similar classes. Just the right degree of challenge in the quizzes.
Goode videos and teacher. The videos are old and it will be perfect to refresh them and make it more interactive.
Thank you Dr Brian for the in-depth teaching from fundamental to application in real-world healthcare research
查看所有評論
關於 Advanced Statistics for Data Science 專項課程
Fundamental concepts in probability, statistics and linear models are primary building blocks for data science work. Learners aspiring to become biostatisticians and data scientists will benefit from the foundational knowledge being offered in this specialization. It will enable the learner to understand the behind-the-scenes mechanism of key modeling tools in data science, like least squares and linear regression.
常見問題
讲座和作业的访问权限取决于您的注册类型。如果您以旁听模式参加课程,则可以免费查看大多数课程资料。要访问评分作业并获得证书,您需要在旁听期间或之后购买证书体验。如果看不到旁听选项:

课程可能不提供旁听选项。您可以尝试免费试用,也可以申请助学金。
课程可能会改为提供'完整课程,没有证书'。通过此选项,您可以查看所有课程材料、提交所要求的作业,以及获得最终成绩。这也意味着您将无法购买证书体验。

您注册课程后,将有权访问专项课程中的所有课程,并且会在完成课程后获得证书。您的电子课程证书将添加到您的成就页中,您可以通过该页打印您的课程证书或将其添加到您的领英档案中。如果您只想阅读和查看课程内容,可以免费旁听课程。

Is financial aid available?

是的,Coursera 可以为无法承担费用的学生提供助学金。通过点击左侧"注册"按钮下的"助学金"链接可以申请助学金。您可以根据屏幕提示完成申请,申请获批后会收到通知。您需要针对专项课程中的每一门课程完成上述步骤,包括毕业项目。了解更多。
還有其他問題嗎?請訪問 學生幫助中心。