課程信息
Learn fundamental concepts in data analysis and statistical inference, focusing on one and two independent samples.
英語(English)
字幕:阿拉伯語(Arabic), 法語(French), (歐洲人講的)葡萄牙語, 意大利語, 越南語, 德語(German), 俄語(Russian), 英語(English), 西班牙語(Spanish)
您將獲得的技能
Statistics
Statistical Hypothesis Testing
Biostatistics
英語(English)
字幕:阿拉伯語(Arabic), 法語(French), (歐洲人講的)葡萄牙語, 意大利語, 越南語, 德語(German), 俄語(Russian), 英語(English), 西班牙語(Spanish)
提供方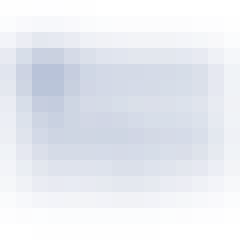 约翰霍普金斯大学
The mission of The Johns Hopkins University is to educate its students and cultivate their capacity for life-long learning, to foster independent and original research, and to bring the benefits of discovery to the world.
教學大綱 - 您將從這門課程中學到什麼
Hypothesis Testing
In this module, you'll get an introduction to hypothesis testing, a core concept in statistics. We'll cover hypothesis testing for basic one and two group settings as well as power. After you've watched the videos and tried the homework, take a stab at the quiz.
12 個視頻

(總計 121 分鐘)
, 1 個閱讀材料
, 2 個測驗
Two Binomials
In this module we'll be covering some methods for looking at two binomials. This includes the odds ratio, relative risk and risk difference. We'll discussing mostly confidence intervals in this module and will develop the delta method, the tool used to create these confidence intervals. After you've watched the videos and tried the homework, take a crack at the quiz!
Discrete Data Settings
In this module, we'll discuss testing in discrete data settings. This includes the famous Fisher's exact test, as well as the many forms of tests for contingency table data. You'll learn the famous observed minus expected squared over the expected formula, that is broadly applicable.
Techniques
This module is a bit of a hodge podge of important techniques. It includes methods for discrete matched pairs data as well as some classical non-parametric methods.
審閱
來自

数学生物统计学入门 2

的熱門評論
Please, make a reboot of this course with some improvements in the material. More examples\n\nMore solved exercises.\n\nMore homework.
Outstanding professor -- more rigorous than other similar classes. Just the right degree of challenge in the quizzes.
Goode videos and teacher. The videos are old and it will be perfect to refresh them and make it more interactive.
Thank you Dr Brian for the in-depth teaching from fundamental to application in real-world healthcare research
查看所有評論
關於 Advanced Statistics for Data Science 專項課程
Fundamental concepts in probability, statistics and linear models are primary building blocks for data science work. Learners aspiring to become biostatisticians and data scientists will benefit from the foundational knowledge being offered in this specialization. It will enable the learner to understand the behind-the-scenes mechanism of key modeling tools in data science, like least squares and linear regression.