課程信息
The Capstone Project is the final part of the Essentials of Corporate Financial Analysis and Decision-Making MOOC Specialization.
英語(English)
字幕:法語(French), (歐洲人講的)葡萄牙語, 俄語(Russian), 英語(English), 西班牙語(Spanish)
英語(English)
字幕:法語(French), (歐洲人講的)葡萄牙語, 俄語(Russian), 英語(English), 西班牙語(Spanish)
提供方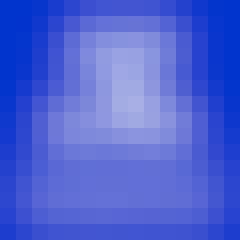 墨尔本大学
The University of Melbourne is an internationally recognised research intensive University with a strong tradition of excellence in teaching, research, and community engagement. Established in 1853, it is Australia's second oldest University.
教學大綱 - 您將從這門課程中學到什麼
Week 1: Financial Analysis
Get started this week by familiarizing yourself with the sorts of tasks you will need to undertake in order to successfully complete this Capstone, as well as your learning journey in the Essentials of Corporate Finance Specialization. You will be assuming the role of Jess, a financial analyst based in China and working for UOM Bank; a large international investment bank. You are in a team with another analyst, Sean, headed by a senior manager, Paul and your client is thinking about making a very large strategic investment.
2 個視頻

(總計 9 分鐘)
, 6 個閱讀材料
, 1 個測驗
Week 2: Key Market Exposures
Now that you've completed your work on the financials, your client has come back with some questions about the risk he might be faced with from the investment. Specifically, this week you will need to identify some key market exposures.
Week 3: Assessing Key Decisions Made by Senior Management
Phew, you're half way! Don't stop now. Paul and Sean need your help to get a handle on some of the key decisions made by Hasbro senior management in the last few years.
Week 4: Quantitative Analysis
Well done! You're on the home stretch but it's not time to celebrate the end of your learning journey just yet. This week there is a final bit of quantitative analysis that needs to be completed.
1 個視頻

(總計 3 分鐘)
, 1 個閱讀材料
, 1 個測驗
審閱
來自

ESSENTIALS OF CORPORATE FINANCE CAPSTONE

的熱門評論
It took quite a long time for me go get all of my assignments graded. This program took me about a year and one month, but I am happy to have completed it.
This course was really fun to do. I liked the videocall concept a lot. The humor in the videos was good too.
Great Capstone, that gives you the opportunity to put in use all the knowledge from the other 4 courses.
Excellent Guidance towards achieving the knowledge.
查看所有評論
您将充分理解企业金融知识,包括会计原则和金融分析,国际市场如何创造价值,以及公司在如何进行金融决策和确定风险偏好。专项课程包括一个毕业项目,您必须应用在整个课程中所学技能来完成毕业项目。