課程信息
This course covers practical techniques to elicit and express software requirements from client interactions.
英語(English)
字幕:阿拉伯語(Arabic), 法語(French), (歐洲人講的)葡萄牙語, 中文(簡體), 希臘語, 意大利語, 越南語, 韓語, 德語(German), 俄語(Russian), 土耳其語(Turkish), 英語(English), 西班牙語(Spanish)
您將學到的內容有
Create clear requirements to drive effective software development

Visualize client needs using low-fidelity prototypes

Maximize the effectiveness of client interactions

Adapt to changing product requirements
您將獲得的技能
Agile Software Development
User Story
Software Requirements
Use Case
英語(English)
字幕:阿拉伯語(Arabic), 法語(French), (歐洲人講的)葡萄牙語, 中文(簡體), 希臘語, 意大利語, 越南語, 韓語, 德語(German), 俄語(Russian), 土耳其語(Turkish), 英語(English), 西班牙語(Spanish)
提供方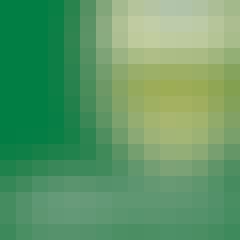 阿尔伯塔大学
UAlberta is considered among the world's leading public research- and teaching-intensive universities. As one of Canada's top universities, we're known for excellence across the humanities, sciences, creative arts, business, engineering and health sciences.
審閱
來自

客户要求与软件需求

的熱門評論
Excellent! There is a lot of great practical info you can apply in real life. I would suggest instructors include some more info about SPM in the framework of startups (rather than client framework).
It is very good knowledge. But my English poor for that, was, sometimes. So was hard to understand and catch information. As a result 90% for grade. It is ok. But it is ok. Viam supervadet vadens
It was a fantastic course that gives a peek of the real-world problems and processes in product management. It was a great learning experience with peer-graded assignments and the graded quizzes.
Thank you very much for developing this course! There is so much that I have learned about helping client to identity their needs for a software and creating requirements that meet those needs.
查看所有評論
In this Software Product Management Specialization, you will master Agile software management practices to lead a team of developers and interact with clients. In the final Capstone Project, you will practice and apply management techniques to realistic scenarios that you will face as a Software Product Manager. You will have the opportunity to share your experiences and learn from the insights of others as part of a Software Product Management