課程信息
This course covers the techniques required to break down and map requirements into plans that will ultimately drive software production.
英語(English)
字幕:阿拉伯語(Arabic), 法語(French), (歐洲人講的)葡萄牙語, 中文(簡體), 意大利語, 越南語, 韓語, 德語(German), 俄語(Russian), 土耳其語(Turkish), 英語(English), 西班牙語(Spanish)
您將學到的內容有
Create effective plans for software development

Map user requirements to developer tasks

Assess and plan for project risks

Apply velocity-driven planning techniques
您將獲得的技能
Software Development
Agile Management
Program Evaluation And Review Technique (PERT)
Agile Software Development
英語(English)
字幕:阿拉伯語(Arabic), 法語(French), (歐洲人講的)葡萄牙語, 中文(簡體), 意大利語, 越南語, 韓語, 德語(German), 俄語(Russian), 土耳其語(Turkish), 英語(English), 西班牙語(Spanish)
提供方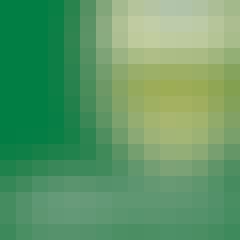 阿尔伯塔大学
UAlberta is considered among the world's leading public research- and teaching-intensive universities. As one of Canada's top universities, we're known for excellence across the humanities, sciences, creative arts, business, engineering and health sciences.
審閱
來自

软件产品的敏捷规划

的熱門評論
It is excellent course in terms of the knowledge that I gain. However the multiple choice questions are a little bit default to understand. It is look like that you are examining our English skill :)
Great Agile techniques to learn from this course !! Useful for those who want to brush up on their product management skills as well as those who want to launch themselves in this career stream.
What I very appreciate from this course that we get feedback from your mistake so can learn from it. That's why it suitable for newbie or professional and programmer or non programmer.
As I am already into Product development and management, this course is very useful and helping me in real time. I am started applying few practices already into product development.
查看所有評論
In this Software Product Management Specialization, you will master Agile software management practices to lead a team of developers and interact with clients. In the final Capstone Project, you will practice and apply management techniques to realistic scenarios that you will face as a Software Product Manager. You will have the opportunity to share your experiences and learn from the insights of others as part of a Software Product Management