課程信息
This course covers the techniques required to break down and map requirements into plans that will ultimately drive software production.
英語(English)
字幕:阿拉伯語(Arabic), 法語(French), (歐洲人講的)葡萄牙語, 意大利語, 越南語, 德語(German), 俄語(Russian), 英語(English), 西班牙語(Spanish)
您將學到的內容有
Create effective plans for software development

Map user requirements to developer tasks

Assess and plan for project risks

Apply velocity-driven planning techniques
您將獲得的技能
Software Development

Agile Management

Program Evaluation And Review Technique (PERT)

Agile Software Development
英語(English)
字幕:阿拉伯語(Arabic), 法語(French), (歐洲人講的)葡萄牙語, 意大利語, 越南語, 德語(German), 俄語(Russian), 英語(English), 西班牙語(Spanish)
提供方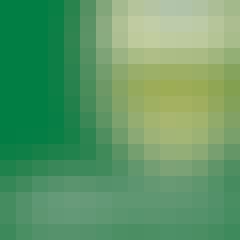 阿尔伯塔大学
UAlberta is considered among the world's leading public research- and teaching-intensive universities. As one of Canada's top universities, we're known for excellence across the humanities, sciences, creative arts, business, engineering and health sciences.
Module 1: Introduction to Planning
Welcome to the first module! In this module, you will be learning some basic principles that you will need for effective planning. You will start this module off with an introduction to planning. You will then learn about how planning, and the approach you take to planning, can reduce uncertainty in your project. We will then move onto learning how to breakdown a project into small, manageable pieces, and how to organize those pieces. Finally, we will go over the differences between estimates, targets, and commitments. Together, these lessons will build a good base for learning planning techniques at both the release and iteration level.
7 個視頻

(總計 52 分鐘)
, 6 個閱讀材料
, 2 個測驗
Module 2: Project Planning
Welcome to module 2! Now that you've gotten your feet wet with general principles in project planning, let's talk about some specific ways that you can use to implement those techniques. We'll first discuss the concepts of story points and velocity, then move into how time boxing can be used to improve your project efficiency. We'll then introduce the Gantt chart, a basic tried and true method of visualizing project tasks. We'll finish off with techniques for planning your project at a release level, which will set the stage for iteration planning in the next module.
6 個視頻

(總計 52 分鐘)
, 7 個閱讀材料
, 2 個測驗
Module 3: Iteration Planning
This module will be focusing on planning techniques at the iteration or sprint level. You will start by looking at various techniques for estimating task time. You will then look at task dependencies in more detail. This will come in handy when you learn two visual planning charts--the Critical Path Method chart, and the PERT chart. Finally, you will learn the process for creating an iteration plan. By the end of this module, you will have the tools you need to plan sprints or iterations for development.
6 個視頻

(總計 57 分鐘)
, 2 個閱讀材料
, 2 個測驗
Module 4: Risk Planning
You've made it to the last module, congratulations! Here, we're going to talk about what can cause projects to fail. We'll start off by discussing common causes of failures, including anti-patterns. Then, you'll learn how to assess risks, looking at their likelihood and potential impact on the project. We'll end on an optimistic note by leaving you with strategies for intervening when risks present themselves and avoiding those risks to begin with.
8 個視頻

(總計 66 分鐘)
, 4 個閱讀材料
, 2 個測驗
審閱
來自

软件产品的敏捷规划

的熱門評論
Another excellent course from the good folk at University of Alberta. Quizzes are relevant and challenging, and the written assignments are well constructed.
It is excellent course in terms of the knowledge that I gain. However the multiple choice questions are a little bit default to understand. It is look like that you are examining our English skill :)
Very helpful course covering a range of techniques and challenges in agile planning. Some kind of deeper comparison or exercise for PERT vs CPM would have been helpful
Great an simple daily use tools for us as managers, dev team leads and event developers themselves to understand how to move and support teams internally.
查看所有評論
In this Software Product Management Specialization, you will master Agile software management practices to lead a team of developers and interact with clients. In the final Capstone Project, you will practice and apply management techniques to realistic scenarios that you will face as a Software Product Manager. You will have the opportunity to share your experiences and learn from the insights of others as part of a Software Product Management