Business Strategies for A Better World 專項課程
Develop Business Strategies for Social Impact. Learn the skills you need to help your purpose-driven business thrive

您將獲得的技能
Social Return On Investment (SROI)
Corruption
Social Entrepreneurship
Socially Responsible Investing
Global Financial Crisis
Trend Analysis
Economy
Trading
Strategic Management
關於此 專項課程
You're not just interested in making money. You're interested in making a difference in the world too. Set your career and your business on the road to success by learning evidence-based strategies to achieve sustainable social impact: profits with purpose. This specialization was designed to give you the tools and strategies you need to create measurable social impact around the world – whether your impact goal is to create jobs, to reduce malnutrition, or to increase access to environmentally-friendly and affordable housing, or to make a positive difference in some other way. In these four courses taught by acclaimed Wharton professors, you'll learn how to apply effective business strategies to real-world problems through a deep understanding of the global practices and trends shaping the world today. By the end of this Specialization, you'll be able to: ● Lead, invest and make business decisions for social impact ● Analyze information about global trends to make more informed strategic business decisions ● Understand the role of corruption in societies so you can make better business decisions ● Develop, launch, test, and scale entrepreneurship projects which have high-potential of significant positive social impact
應用的學習項目
Learners will discover the tools and strategies needed to lead, invest, and make business decisions for social impact, analyze global trends to make strategic business decisions, understand how corruption impacts societies, and develop, launch, test and scale entrepreneurship projects for social impact.
These courses will help you create better business strategies to drive positive social change.
英語(English)
字幕:英語(English), 法語(French), (歐洲人講的)葡萄牙語, 中文(簡體), 俄語(Russian), 西班牙語(Spanish), 中文(繁體), 巴西葡萄牙語, 南非荷蘭語
英語(English)
字幕:英語(English), 法語(French), (歐洲人講的)葡萄牙語, 中文(簡體), 俄語(Russian), 西班牙語(Spanish), 中文(繁體), 巴西葡萄牙語, 南非荷蘭語
加入課程
Coursera 專項課程是幫助您掌握一門技能的一系列課程。若要開始學習,請直接註冊專項課程,或預覽專項課程並選擇您要首先開始學習的課程。當您訂閱專項課程的部分課程時,您將自動訂閱整個專項課程。您可以只完成一門課程,您可以隨時暫停學習或結束訂閱。訪問您的學生面板,跟踪您的課程註冊情況和進度。
實踐項目
每個專項課程都包括實踐項目。您需要成功完成這個(些)項目才能完成專項課程並獲得證書。如果專項課程中包括單獨的實踐項目課程,則需要在開始之前完成其他所有課程。
獲得證書
在結束每門課程並完成實踐項目之後,您會獲得一個證書,您可以向您的潛在雇主展示該證書並在您的職業社交網絡中分享。 提供方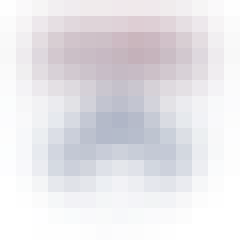 宾夕法尼亚大学
The University of Pennsylvania (commonly referred to as Penn) is a private university, located in Philadelphia, Pennsylvania, United States. A member of the Ivy League, Penn is the fourth-oldest institution of higher education in the United States, and considers itself to be the first university in the United States with both undergraduate and graduate studies.
常見問題
Can I just enroll in a single course?

此课程是 100% 在线学习吗?是否需要现场参加课程?

Do I need to take the courses in a specific order?

Will I earn university credit for completing the Specialization?
還有其他問題嗎?請訪問 學生幫助中心。