战略领导与管理 專項課程
Leadership and Business Skill for Immediate Impact. Apply practical strategies to becoming an effective organizational leader.
您將獲得的技能
Strategic Management
Negotiation
Leadership
Business Strategy
Group Decision-Making
Managing motivation
Individual decision-making
Communication In Small Groups
Performance Management
Change Management
conflict resolution
Organizational Structure
關於此 專項課程
Enhance leadership and business skills for immediate impact. Practice everyday leadership, manage people, learn and apply concepts and techniques to effectively manage organizations through organizational design, and formulate and implement strategy. Through the courses in this specialization, you will learn the fundamentals to effectively lead people and teams, manage organizations as well as tools to analyze business situations and develop strategies. The Specialization covers the strategic, human resource, and organizational foundations for creating and capturing value for sustainable competitive advantage – including how to manage people and organizations, analyze the competition, and develop strategies both within a business and across a portfolio of businesses. The capstone is a strategic leadership and management plan where you'll apply what you will learn to an actual business situation with participation by one or more focal companies. The deliverable will be designed to create value from the perspective of potential employers while achieving pedagogical and experiential goals for learners. This Specialization is part of the University of Illinois Masters of Business Administration degree program, the iMBA. Learn more about the admission into the program here and how your Coursera work can be leveraged if accepted into the program. You can also start with for-credit courses within the Illinois iMBA degree program.
英語(English)
字幕:英語(English), 法語(French), 巴西葡萄牙語, 俄語(Russian), 西班牙語(Spanish)
英語(English)
字幕:英語(English), 法語(French), 巴西葡萄牙語, 俄語(Russian), 西班牙語(Spanish)
提供方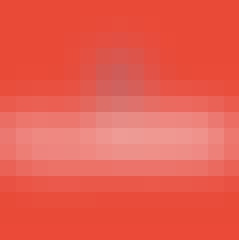 伊利诺伊大学香槟分校
The University of Illinois at Urbana-Champaign is a world leader in research, teaching and public engagement, distinguished by the breadth of its programs, broad academic excellence, and internationally renowned faculty and alumni. Illinois serves the world by creating knowledge, preparing students for lives of impact, and finding solutions to critical societal needs.
此 專項課程 隸屬於 伊利诺伊大学香槟分校 提供的 100% 在線 Master of Business Administration (iMBA)。 如果您被錄取參加全部課程,您的課程將計入您的學位學習進程。
常見問題
Can I just enroll in a single course?

可以!点击您感兴趣的课程卡开始注册即可。注册并完成课程后,您可以获得可共享的证书,或者您也可以旁听该课程免费查看课程资料。如果您订阅的课程是某专项课程的一部分,系统会自动为您订阅完整的专项课程。访问您的学生面板,跟踪您的进度。

Can I take the course for free?

是的,Coursera 可以为无法承担费用的学生提供助学金。通过点击左侧"注册"按钮下的"助学金"链接可以申请助学金。您可以根据屏幕提示完成申请,申请获批后会收到通知。您需要针对专项课程中的每一门课程完成上述步骤,包括毕业项目。了解更多。

此课程是 100% 在线学习吗?是否需要现场参加课程?

此课程完全在线学习,无需到教室现场上课。您可以通过网络或移动设备随时随地访问课程视频、阅读材料和作业。

Each course in the Specialization is offered on a regular schedule with sessions starting about once per month. If you don't complete a course on the first try, you can easily transfer to the next session, and your completed work and grades will carry over.

No background knowledge is required. This Specialization is designed for anyone interested in becoming a better manager, team member, or leader.

Do I need to take the courses in a specific order?

It is recommended that the courses in the Specialization be taken in the order outlined. Some courses do list other courses as prerequisites. In the Capstone Project, you will have the opportunity to synthesize your learning in all six courses and apply your combined skills in a final project.

Will I earn university credit for completing the Specialization?

iMBA courses in Coursera do not carry University of Illinois credit on their own. Each course has an enhanced for-credit component. You can earn academic credit if you combine an iMBA Coursera course with the enhanced for-credit component offered on the University of Illinois platform. Some universities may choose to accept Specialization Certificates for credit. Check with your institution to learn more.

• You will know how to lead people and teams, how to manage conflict and lead change in an organization.

• You will be able to build effective decision-making infrastructures by diagnosing organizational issues.

• You'll learn about tools to analyze strategy and its implementation integrated across industry, firm, and corporate levels.

I'm interested and have more questions about the iMBA. Where do I go for more information?

Please find more information at https://www.coursera.org/course/imba and http://onlinemba.illinois.edu/, or email your questions to onlineMBA@illinois.edu.
還有其他問題嗎?請訪問 學生幫助中心。