Data-Driven Decision Making (DDDM) 專項課程
Make better organizational decisions. Improve the bottom line by viewing issues from a data perspective
您將學到的內容有
Identify gaps in data collection processes needed to drive improvements

Compare and contrast data analysis and visualization tools for generating metrics dashboards

Define techniques to validate performance metrics and data integrity

Prepare and present multiple examples of data-driven decision making
---
您將獲得的技能
Gap assessment

Business Process Mapping

KPIs

Data Collection

Data-Driven Decision Making

Data visualization tools

Data storytelling

Data analysis tools

Statistical process control (SPC)

ISO 9001: 2015

Lean

Design of Experiments (DOE)
關於此 專項課程
This specialization explains why it is important to leverage data when contemplating organizational choices, and supplies the tools at the heart of data-driven decision making (DDDM). The three-course series explores how technology enables the collection and organization of unprecedented amounts of data, and how to dissect that data to gain powerful insights. Course topics include analyzing process maps for driving improvement, software for maximizing data analysis, statistical process control, creating metrics dashboards and translating data stories, and the connection between operations technology metrics and organizational performance. Content touches on leadership's role in instituting an internet of things (IoT) strategy in manufacturing and service environments. Lessons feature case studies highlighting ROI achieved through DDDM, and the cultural changes required for success. To learn more about the specialization, check out a video overview at https://www.youtube.com/watch?v=Oi4mmeSWcVc&list=PLQvThJe-IglyYljMrdqwfsDzk56ncfoLx&index=11.
應用的學習項目
Each course concludes with a project whereby learners apply DDDM theory to real-world scenarios, while concurrently considering implications for their own organizations. Projects may lead to measurable improvements in quality, cost, efficiency, operational flexibility, capital investments, time-to-market, customer satisfaction, or other key performance indicators.
初級
It is helpful if learners have some familiarity with reading reports, gathering and using data, and interpreting visualizations.
初級
It is helpful if learners have some familiarity with reading reports, gathering and using data, and interpreting visualizations.
加入課程
Coursera 專項課程是幫助您掌握一門技能的一系列課程。若要開始學習,請直接註冊專項課程,或預覽專項課程並選擇您要首先開始學習的課程。當您訂閱專項課程的部分課程時,您將自動訂閱整個專項課程。您可以只完成一門課程,您可以隨時暫停學習或結束訂閱。訪問您的學生面板,跟踪您的課程註冊情況和進度。
實踐項目
每個專項課程都包括實踐項目。您需要成功完成這個(些)項目才能完成專項課程並獲得證書。如果專項課程中包括單獨的實踐項目課程,則需要在開始之前完成其他所有課程。
獲得證書
在結束每門課程並完成實踐項目之後,您會獲得一個證書,您可以向您的潛在雇主展示該證書並在您的職業社交網絡中分享。 Data-Driven Process Improvement
By the end of this course, learners are empowered to implement data-driven process improvement objectives at their organization. The course covers: the business case for IoT (Internet of Things), the strategic importance of aligning operations and performance goals, best practices for collecting data, and facilitating a process mapping activity to visualize and analyze a process's flow of materials and information. Learners are prepared to focus efforts around business needs, evaluate what the organization should measure, discern between different types of IoT data and collect key performance indicators (KPIs) using IoT technology. Learners have the opportunity to implement process improvement objectives in a mock scenario and consider how the knowledge can be transferred to their own organizational contexts.
Data Analysis and Visualization
By the end of this course, learners are provided a high-level overview of data analysis and visualization tools, and are prepared to discuss best practices and develop an ensuing action plan that addresses key discoveries. It begins with common hurdles that obstruct adoption of a data-driven culture before introducing data analysis tools (R software, Minitab, MATLAB, and Python). Deeper examination is spent on statistical process control (SPC), which is a method for studying variation over time. The course also addresses do's and don'ts of presenting data visually, visualization software (Tableau, Excel, Power BI), and creating a data story.
Applied Analytics and Data for Decision Making
By the end of this course, learners are prepared to identify and test the best solutions for improving performance and integrating concepts from operational excellence methodologies for optimum data-driven decision making. The course begins with a focus on deciphering the root cause of problems through a variety of tools before determining and assessing best-fit solutions. Learners discover how to apply ISO, Lean and Six Sigma in the pursuit of aligning organizational operations data with performance standards. Hospitality, manufacturing and e-commerce case studies help illustrate how to build data literacy while ensuring privacy and data ethics measures are in place.
提供方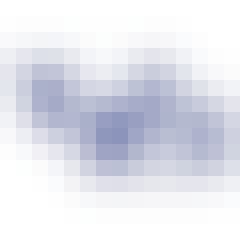 纽约州立大学布法罗分校
The University at Buffalo (UB) is a premier, research-intensive public university and the largest, most comprehensive institution of the State University of New York (SUNY) system. UB offers more than 100 undergraduate degrees and nearly 300 graduate and professional programs.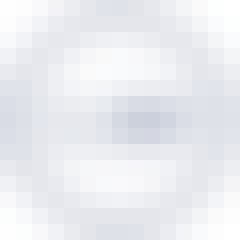 纽约州立大学纽约州立大学
The State University of New York, with 64 unique institutions, is the largest comprehensive system of higher education in the United States. Educating nearly 468,000 students in more than 7,500 degree and certificate programs both on campus and online, SUNY has nearly 3 million alumni around the globe.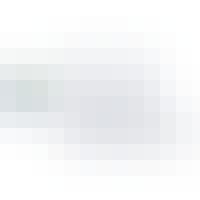 常見問題
此课程是 100% 在线学习吗?是否需要现场参加课程?

What background knowledge is necessary?

Do I need to take the courses in a specific order?

What will I be able to do upon completing the Specialization?
還有其他問題嗎?請訪問 學生幫助中心。