Corporate Entrepreneurship: Innovating within Corporations 專項課程
Develop and Launch Innovations within Corporations. Master strategies and tools to innovate and apply entrepreneurship principles in corporate settings. 您將獲得的技能
Business Model
Finance
Innovation
Entrepreneurship
關於此 專項課程
For an increasing number of established companies, creating new business opportunities within the company is an imperative for success. Maturing technologies and aging product portfolios are requiring companies to create, develop, and sustain innovative new businesses. The Corporate Entrepreneurship Specialization is designed for those interested in learning how to innovate and apply entrepreneurship principles in the corporate setting. Learners will develop knowledge on how to navigate the barriers to creating, developing, and sustaining innovative new businesses or initiatives within existing companies. These new activities rarely fit neatly within well-established systems, processes, and cultures. Learners will develop the skills, and learn the tools and best practices, for identifying and developing the entrepreneurial opportunities, building business models, creating strategies for leading innovation, and financing innovation. These four topics comprise the four courses of the Corporate Entrepreneurship Specialization, along with a final project. The Corporate Entrepreneurship Specialization is for individuals who are charged and/or inspired to develop and lead new businesses within established companies. It's specifically designed for junior- and middle-managers with the the opportunity, or responsibility, to start new businesses or initiatives within their company or division, in any industry, and in any country.
應用的學習項目
The course projects challenge learners to apply the strategies, tactics, and tools learned in the course to examine leading companies or the learner's own company. With this action-oriented approach, learners can quickly develop and apply lessons learned to develop or reclaim their company's innovation prowess.
英語(English)
字幕:英語(English), 法語(French), 巴西葡萄牙語, 俄語(Russian), 西班牙語(Spanish), 羅馬尼亞語
英語(English)
字幕:英語(English), 法語(French), 巴西葡萄牙語, 俄語(Russian), 西班牙語(Spanish), 羅馬尼亞語
提供方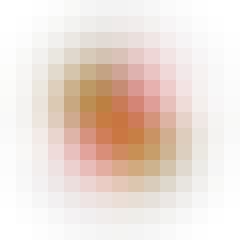 马里兰大学帕克分校
The University of Maryland is the state's flagship university and one of the nation's preeminent public research universities. A global leader in research, entrepreneurship and innovation, the university is home to more than 37,000 students, 9,000 faculty and staff, and 250 academic programs. Its faculty includes three Nobel laureates, three Pulitzer Prize winners, 47 members of the national academies and scores of Fulbright scholars. The institution has a $1.8 billion operating budget, secures $500 million annually in external research funding and recently completed a $1 billion fundraising campaign.
常見問題
Can I just enroll in a single course?

可以!点击您感兴趣的课程卡开始注册即可。注册并完成课程后,您可以获得可共享的证书,或者您也可以旁听该课程免费查看课程资料。如果您订阅的课程是某专项课程的一部分,系统会自动为您订阅完整的专项课程。访问您的学生面板,跟踪您的进度。

Can I take the course for free?

是的,Coursera 可以为无法承担费用的学生提供助学金。通过点击左侧"注册"按钮下的"助学金"链接可以申请助学金。您可以根据屏幕提示完成申请,申请获批后会收到通知。您需要针对专项课程中的每一门课程完成上述步骤,包括毕业项目。了解更多。

此课程是 100% 在线学习吗?是否需要现场参加课程?

此课程完全在线学习,无需到教室现场上课。您可以通过网络或移动设备随时随地访问课程视频、阅读材料和作业。

What background knowledge is necessary?

No specific background is required. This Specialization is ideal for employees, entrepreneurs, managers, consultants, or anyone aiming to hone their skills.

Do I need to take the courses in a specific order?

Although you can take the courses in this Specialization in any order, we do recommend that you follow the sequence of (1) Developing the Opportunity, (2) Building the Business Model, (3) Crafting Strategies for Innovation Initiatives, (4) Financing and Profiting from Innovation, and (5) the Final Project.

How long does it take to complete the Specialization?

Time to completion will vary based on your schedule, but we anticipate most learners being able to finish the material within 3 to 6 months.

While university credit is not awarded for the Specialization courses, learners interested in a credit-based experience are invited to explore the Master of Professional Studies in Technology Entrepreneurship, a 100% online program, at http://www.mte.umd.edu/landing/.

Each course in the Specialization is offered every two weeks.
還有其他問題嗎?請訪問 學生幫助中心。