課程信息
To adopt RPA, you begin with the Discovery and Design phases and proceed onto the Development and Testing phase.
您將學到的內容有
Describe what is Automation Anywhere Enterprise Client

Describe the different types of Recorders and their uses in automating simple tasks

Explain Workbench components

Describe the features and usage of various commands in the Commands to create simple to complex bots
您將獲得的技能
Designing RPA technical specification documents
Creating RPA bots
提供方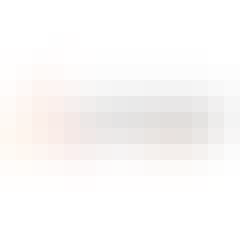 Automation Anywhere
Automation Anywhere is a global leader in Robotic Process Automation (RPA), empowering customers to automate end-to-end business processes with software bots – digital workers that perform repetitive and manual tasks, resulting in dramatic productivity gains, optimized customer experience and more engaged employees. The company offers the world's only web-based and cloud native intelligent automation platform combining RPA, artificial intelligence, machine learning and analytics right out of the box, to help organizations rapidly start and scale their process automation journey. For additional information, visit https://automationanywhere.com.
審閱
來自

RPA LIFECYCLE: DEVELOPMENT AND TESTING

的熱門評論
such an awesome course and the hands on practice is an additional advantage to interact with the real time interface.
Excellent course. Very informative however some of the lessons and exercises were not working properly.
The XML Sub Commands were not listed and described although they were in the "Using XML Command"
Muy Bueno e interesante el curso, Muchas Gracias por compartir el conocimiento.
查看所有評論
關於 Implementing RPA with Cognitive Automation and Analytics 專項課程
The explosive growth of Robotic Process Automation (RPA) in the past few years has created a tremendous demand to learn and become skilled in this exciting technology. This four course Specialization is designed to introduce RPA, provide a foundation of the RPA lifecycle--from design to bot deployment--and implement RPA with cognitive automation and analytics. Experienced and novice users and developers of RPA will all benefit from completing this Specialization. If you are interested in starting a career in automation or boosting your profile in it, now's the time and here's the place!