Impact from digital transformation: A Nano course
EIT 数字
課程信息
You believe that a lot of industries will fundamentally change due to digital power the upcoming 5 to 10 years?
您將獲得的技能
Market Analysis
Digital transformation
strategy
Some previous knowledge by being digital
Leadership
提供方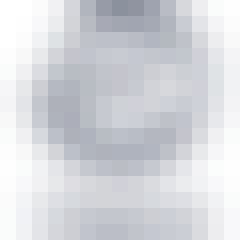 EIT 数字
EIT Digital is a European education and innovation organisation with a mission to foster digital technology innovation and entrepreneurial talent for economic growth and quality of life. By linking education, research and business, EIT Digital empowers digital top talents for the future.
授課大綱 - 您將從這門課程中學到什麼
Avoiding fundamental mistakes, ending up at a great place
Welcome to this "Nano course" on Digital Transformation, a course which offers you an overview on the topic. If you find it of interest, the "Full course" is also available for enrollment at: https://www.coursera.org/learn/doing-digital-transformation
2 個視頻

(總計 9 分鐘)
, 3 個閱讀材料
, 1 個測驗
The overall reason for Digital Transformation
2 個視頻

(總計 15 分鐘)
, 1 個閱讀材料
, 2 個測驗
A model for our digital future
4 個視頻

(總計 20 分鐘)
, 2 個閱讀材料
, 1 個測驗
Doing Digital Transformation in practice
2 個視頻

(總計 10 分鐘)
, 1 個閱讀材料
, 2 個測驗
審閱
來自

IMPACT FROM DIGITAL TRANSFORMATION: A NANO COURSE

的熱門評論
course was very useful and compact , really it is nano course as I could to finish it in one day , but overthought it is really interesting , and made me eager to go for full course ,
Very Interesting course to acquire a skill for visualizing future business landscape and to adopt a digital transformation journey to achieve that.
Great course, Nice presentation of Rabbit, Australia and the Arrow !!!!
查看所有評論