課程信息
This course covers practical techniques to elicit and express software requirements from client interactions.
英語(English)
字幕:法語(French), 巴西葡萄牙語, 希臘語, 韓語, 俄語(Russian), 英語(English), 西班牙語(Spanish)
您將學到的內容有
Create clear requirements to drive effective software development

Visualize client needs using low-fidelity prototypes

Maximize the effectiveness of client interactions

Adapt to changing product requirements
您將獲得的技能
Agile Software Development
User Story
Software Requirements
Use Case
英語(English)
字幕:法語(French), 巴西葡萄牙語, 希臘語, 韓語, 俄語(Russian), 英語(English), 西班牙語(Spanish)
提供方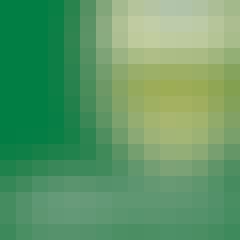 阿尔伯塔大学
UAlberta is considered among the world's leading public research- and teaching-intensive universities. As one of Canada's top universities, we're known for excellence across the humanities, sciences, creative arts, business, engineering and health sciences.
審閱
來自

客户要求与软件需求

的熱門評論
Excellent! There is a lot of great practical info you can apply in real life. I would suggest instructors include some more info about SPM in the framework of startups (rather than client framework).
It was a fantastic course that gives a peek of the real-world problems and processes in product management. It was a great learning experience with peer-graded assignments and the graded quizzes.
Thank you very much for developing this course! There is so much that I have learned about helping client to identity their needs for a software and creating requirements that meet those needs.
What an excellent, detailed, and professional course. I learned so much about requirments, and let go some beliefs about my previous "knowledge" on how to create clear requirments. Thank you!
查看所有評論
In this Software Product Management Specialization, you will master Agile software management practices to lead a team of developers and interact with clients. In the final Capstone Project, you will practice and apply management techniques to realistic scenarios that you will face as a Software Product Manager. You will have the opportunity to share your experiences and learn from the insights of others as part of a Software Product Management
常見問題
讲座和作业的访问权限取决于您的注册类型。如果您以旁听模式参加课程,则可以免费查看大多数课程资料。要访问评分作业并获得证书,您需要在旁听期间或之后购买证书体验。如果看不到旁听选项:

课程可能不提供旁听选项。您可以尝试免费试用,也可以申请助学金。
课程可能会改为提供'完整课程,没有证书'。通过此选项,您可以查看所有课程材料、提交所要求的作业,以及获得最终成绩。这也意味着您将无法购买证书体验。

您注册课程后,将有权访问专项课程中的所有课程,并且会在完成课程后获得证书。您的电子课程证书将添加到您的成就页中,您可以通过该页打印您的课程证书或将其添加到您的领英档案中。如果您只想阅读和查看课程内容,可以免费旁听课程。

Is financial aid available?

是的,Coursera 可以为无法承担费用的学生提供助学金。通过点击左侧"注册"按钮下的"助学金"链接可以申请助学金。您可以根据屏幕提示完成申请,申请获批后会收到通知。您需要针对专项课程中的每一门课程完成上述步骤,包括毕业项目。了解更多。
還有其他問題嗎?請訪問 學生幫助中心。