公益创业 專項課程
Become a Social Entrepreneur. Turn social problems into opportunities and establish a viable social enterprise to initiate change. 您將獲得的技能
Income

Business Plan

Investor

Social Entrepreneurship

Asset

Project
關於此 專項課程
In this specialization you will learn how to create societal impact through Social Entrepreneurship. Social Entrepreneurship describes the discovery and sustainable exploitation of opportunities to create social change. We will introduce you to examples of Social Entrepreneurship and guide you through the process of establishing a venture to address a social or environment problem. You will form of team and study a problematic issue to learn more about the source of the problem. We will equip you with frameworks identifying opportunities, support your team, and outlining your idea. You will develop your idea and iterate on your business model throughout the Specialization, and conclude with completing a business plan.
應用的學習項目
Entrepreneurship is not about a single genius doing magic, but about a group of people who combine forces, take action and initiate change. Throughout the 3 courses learners will be encouraged to work in teams and form a social venture. They are asked to reach out to people who share similar thoughts and concerns about a particular topic to eventually form a team. This team will focus on a very specific issue and do research to examine the source of the problem. Results will be used to identify an opportunity to address this problem. Gradually a business model will be developed. Learners will choose an organizational form, devise an appropriate financial structure and start to create a business plan. Measuring social impact and selecting the right strategy to scale will define success. Whether a team sticks to the very same members and project throughout all 3 courses will depend on the individual learners. Changing topics or switching teams is possible anytime.
英語(English)
字幕:英語(English), 阿拉伯語(Arabic), 法語(French), (歐洲人講的)葡萄牙語, 意大利語, 越南語, 德語(German), 俄語(Russian), 西班牙語(Spanish)
英語(English)
字幕:英語(English), 阿拉伯語(Arabic), 法語(French), (歐洲人講的)葡萄牙語, 意大利語, 越南語, 德語(German), 俄語(Russian), 西班牙語(Spanish)
加入課程
Coursera 專項課程是幫助您掌握一門技能的一系列課程。若要開始學習,請直接註冊專項課程,或預覽專項課程並選擇您要首先開始學習的課程。當您訂閱專項課程的部分課程時,您將自動訂閱整個專項課程。您可以只完成一門課程,您可以隨時暫停學習或結束訂閱。訪問您的學生面板,跟踪您的課程註冊情況和進度。
實踐項目
每個專項課程都包括實踐項目。您需要成功完成這個(些)項目才能完成專項課程並獲得證書。如果專項課程中包括單獨的實踐項目課程,則需要在開始之前完成其他所有課程。
獲得證書
在結束每門課程並完成實踐項目之後,您會獲得一個證書,您可以向您的潛在雇主展示該證書並在您的職業社交網絡中分享。 Identifying Social Entrepreneurship Opportunities
This Course will clarify the definition and meaning of Social Entrepreneurship and will focus on the need to learn about the source and root of a social problem. You will be introduced to different perspectives about Social Entrepreneurship and you will learn about complementary and opportunistic assets which will help you to detect an opportunity and develop an idea of how to create a business for social change.
Social Business Model and Planning for Social Innovation
In this course we will take the social business opportunity that you have identified in the first course to a higher level. Specifically, you will develop a business model using the Business Model Canvas. Gradually you will also start writing your business plan. Moreover, you will be able to assess different organizational forms and select the one that is appropriate for your developed business model. By the end of the course you will be able to compare different social impact investment methods and choose the right funding strategy for your social venture.
Unleashing the Impact of your Social Enterprise
In Course 3 of this Specialization you will first of all learn about Social Impact Assessment. Hence you will be able to develop a method to evaluate the social mission that you achieve while implementing your business plan. Next you will outline an appropriate communication strategy for your social enterprise and will demonstrate how to market your products and services to beneficiaries and other customers. Here you will employ an adaptable communication strategy as you move from early adopters to a broader market share.
提供方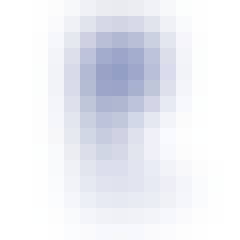 哥本哈根商学院
Centrally located in Copenhagen, the capital of Denmark, Copenhagen Business School (CBS) is one of the largest business schools in Europe with close to 23,000 students. CBS offers world-class research-based degree programs at undergraduate, graduate, and PhD levels as well as executive and other post experience programs.
常見問題
此课程是 100% 在线学习吗?是否需要现场参加课程?

What background knowledge is necessary?

Do I need to take the courses in a specific order?

What will I be able to do upon completing the Specialization?
還有其他問題嗎?請訪問 學生幫助中心。