Newborn Baby Care 專項課程
Newborn Baby care skills . Gain skills in newborn baby care, safety, & health including breastfeeding, safe sleep, & screenings

關於此 專項課程
A newborn baby is an amazing beautiful life filled with hope. Unfortunately, many babies die or experience preventable harm even in 21st century. It is imperative that babies who are born healthy get off to a healthy start in the first month of life. There are some easy tenets of care to implement that help ensure that babies and families get off to a healthy start no matter where they are in the world. In this specialization learners will acquire the skills necessary for newborn baby care to optimize their health in the hours, days and weeks after they are born. The courses are designed to move the learner through the progression of care for healthy newborns in the first month of life. The first half of the specialization consists of clinical provisions such as initial medical interventions and screenings, health assessments and resulting diagnoses. The second half focuses on care provided at home including transport and sleep safety, nutrition, and parental and caregiver bonding.
應用的學習項目
Learners will build a comprehensive understanding of newborn baby care, through video lectures, formative in-video-questions (questions to the learners within the video lectures), end of lesson summative assessments, exemplar case studies, and learner case studies, "Your Turn".
英語(English)
字幕:英語(English), 阿拉伯語(Arabic), 法語(French), (歐洲人講的)葡萄牙語, 意大利語, 越南語, 德語(German), 俄語(Russian), 西班牙語(Spanish)
英語(English)
字幕:英語(English), 阿拉伯語(Arabic), 法語(French), (歐洲人講的)葡萄牙語, 意大利語, 越南語, 德語(German), 俄語(Russian), 西班牙語(Spanish)
加入課程
Coursera 專項課程是幫助您掌握一門技能的一系列課程。若要開始學習,請直接註冊專項課程,或預覽專項課程並選擇您要首先開始學習的課程。當您訂閱專項課程的部分課程時,您將自動訂閱整個專項課程。您可以只完成一門課程,您可以隨時暫停學習或結束訂閱。訪問您的學生面板,跟踪您的課程註冊情況和進度。
實踐項目
每個專項課程都包括實踐項目。您需要成功完成這個(些)項目才能完成專項課程並獲得證書。如果專項課程中包括單獨的實踐項目課程,則需要在開始之前完成其他所有課程。
獲得證書
在結束每門課程並完成實踐項目之後,您會獲得一個證書,您可以向您的潛在雇主展示該證書並在您的職業社交網絡中分享。 提供方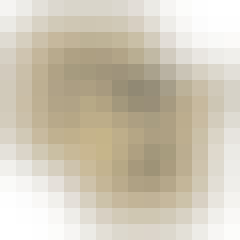 科罗拉多大学系统
The University of Colorado is a recognized leader in higher education on the national and global stage. We collaborate to meet the diverse needs of our students and communities. We promote innovation, encourage discovery and support the extension of knowledge in ways unique to the state of Colorado and beyond.
常見問題
此课程是 100% 在线学习吗?是否需要现场参加课程?
還有其他問題嗎?請訪問 學生幫助中心。