数据科学 專項課程
在数据科学领域工作. A ten-course introduction to data science, developed and taught by leading professors.
您將學到的內容有
Use R to clean, analyze, and visualize data.

Navigate the entire data science pipeline from data acquisition to publication.

Use GitHub to manage data science projects.

Perform regression analysis, least squares and inference using regression models.
---
您將獲得的技能
Github
Machine Learning
R Programming
Regression Analysis
Data Science
Rstudio
Data Analysis
Debugging
Data Manipulation
Regular Expression (REGEX)
Data Cleansing
Cluster Analysis
關於此 專項課程
Ask the right questions, manipulate data sets, and create visualizations to communicate results. This Specialization covers the concepts and tools you'll need throughout the entire data science pipeline, from asking the right kinds of questions to making inferences and publishing results. In the final Capstone Project, you'll apply the skills learned by building a data product using real-world data. At completion, students will have a portfolio demonstrating their mastery of the material.
英語(English)
字幕:英語(English), 阿拉伯語(Arabic), 法語(French), (歐洲人講的)葡萄牙語, 中文(簡體), 意大利語, 越南語, 韓語, 德語(German), 俄語(Russian), 土耳其語(Turkish), 西班牙語(Spanish), 巴西葡萄牙語, 日語
英語(English)
字幕:英語(English), 阿拉伯語(Arabic), 法語(French), (歐洲人講的)葡萄牙語, 中文(簡體), 意大利語, 越南語, 韓語, 德語(German), 俄語(Russian), 土耳其語(Turkish), 西班牙語(Spanish), 巴西葡萄牙語, 日語
提供方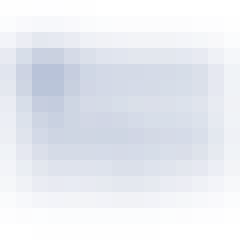 约翰霍普金斯大学
The mission of The Johns Hopkins University is to educate its students and cultivate their capacity for life-long learning, to foster independent and original research, and to bring the benefits of discovery to the world.


常見問題
Can I just enroll in a single course?

Can I take the course for free?

此课程是 100% 在线学习吗?是否需要现场参加课程?

Do I need to take the courses in a specific order?

Will I earn university credit for completing the Specialization?

Can I sign up for the course without paying or applying for financial aid?
還有其他問題嗎?請訪問 學生幫助中心。