Image Processing for Engineering and Science 專項課程
Quickly gain skills in Image Processing. Learn the essential skills to automatically extract information from images.

您將獲得的技能
Image Segmentation

Matlab

Object Detection

Image Processing

video processing

region analysis

image filtering
關於此 專項課程
As cameras become widespread, there are endless opportunities to process images and videos. This specialization is intended for engineers and scientists who need to analyze, design, and build systems using images or videos. You will explore real-world applications like: · How quickly is arctic ice melting? · Does an MRI image show a healthy brain? · Are large cracks appearing in a foundation? · What is the traffic flow during peak hours of the day? You will use MATLAB throughout this specialization. MATLAB is the go-to choice for millions of people working in engineering and science, and provides the capabilities you need to accomplish your image processing tasks. You will be provided with free access to MATLAB for the duration of the specialization to complete your work.
應用的學習項目
Learners will analyze satellite images to determine the amount of ice melt, find large cracks in concrete needing repairs, and segment MRI images of the brain. In a final project, learners will analyze traffic by identifying and counting the number of cars in each frame of a noisy video.
初級
Basic math and some exposure to MATLAB.
初級
Basic math and some exposure to MATLAB.
加入課程
Coursera 專項課程是幫助您掌握一門技能的一系列課程。若要開始學習,請直接註冊專項課程,或預覽專項課程並選擇您要首先開始學習的課程。當您訂閱專項課程的部分課程時,您將自動訂閱整個專項課程。您可以只完成一門課程,您可以隨時暫停學習或結束訂閱。訪問您的學生面板,跟踪您的課程註冊情況和進度。
實踐項目
每個專項課程都包括實踐項目。您需要成功完成這個(些)項目才能完成專項課程並獲得證書。如果專項課程中包括單獨的實踐項目課程,則需要在開始之前完成其他所有課程。
獲得證書
在結束每門課程並完成實踐項目之後,您會獲得一個證書,您可以向您的潛在雇主展示該證書並在您的職業社交網絡中分享。 Introduction to Image Processing
In this introduction to image processing, you'll take your first steps in accessing and adjusting digital images for analysis and processing. You will load, save, and adjust image size and orientation while also understanding how digital images are recognized. You will then perform basic segmentation and quantitative analysis. Lastly, you will enhance the contrast of images to make objects of interest easier to identify.
Image Segmentation, Filtering, and Region Analysis
In this course, you will build on the skills learned in Introduction to Image Processing to work through common complications such as noise. You'll use spatial filters to deal with different types of artifacts. You'll learn new approaches to segmentation such as edge detection and clustering. You'll also analyze regions of interest and calculate properties such as size, orientation, and location.
Automating Image Processing
In this course, you will build on the skills acquired in Image Segmentation, Filtering, and Region Analysis to explore large sets of images and video files. It's impractical to manually inspect results in large data sets. Automating image processing allows you to do your work more efficiently.
提供方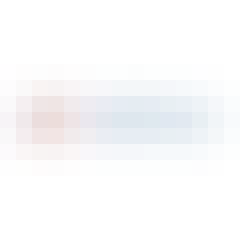 MathWorks
Accelerating the pace of discovery, innovation, development, and learning in engineering and science.
常見問題
此课程是 100% 在线学习吗?是否需要现场参加课程?

What background knowledge is necessary?

Will I have access to MATLAB?

What will I be able to do upon completing the Specialization?

Do I need to take the courses in a specific order?
還有其他問題嗎?請訪問 學生幫助中心。