您將學到的內容有
Use R to clean, analyze, and visualize data.

Learn how to ask the right questions, obtain data, and perform reproducible research.

Use GitHub to manage data science projects.

Set up R, R-Studio, Github and other useful tools
---
您將獲得的技能
Data Science
Machine Learning
Github
R Programming
Exploratory Data Analysis
Rstudio
Data Analysis
Debugging
Data Manipulation
Regular Expression (REGEX)
Data Cleansing
Cluster Analysis
關於此 專項課程
Ask the right questions, manipulate data sets, and create visualizations to communicate results. This Specialization covers foundational data science tools and techniques, including getting, cleaning, and exploring data, programming in R, and conducting reproducible research. Learners who complete this specialization will be prepared to take the Data Science: Statistics and Machine Learning specialization, in which they build a data product using real-world data. The five courses in this specialization are the very same courses that make up the first half of the Data Science Specialization. This specialization is presented for learners who want to start and complete the foundational part of the curriculum first, before moving onto the more advanced topics in Data Science: Statistics and Machine Learning.
應用的學習項目
In taking the Data Science: Foundations using R Specialization, learners will complete a project at the ending of each course in this specialization. Projects include, installing tools, programming in R, cleaning data, performing analyses, as well as peer review assignments.
英語(English)
字幕:英語(English), 法語(French), 韓語, 俄語(Russian), 西班牙語(Spanish), 阿拉伯語(Arabic), 中文(簡體), 巴西葡萄牙語, 越南語, 日語, 巴西葡萄牙語
英語(English)
字幕:英語(English), 法語(French), 韓語, 俄語(Russian), 西班牙語(Spanish), 阿拉伯語(Arabic), 中文(簡體), 巴西葡萄牙語, 越南語, 日語, 巴西葡萄牙語
提供方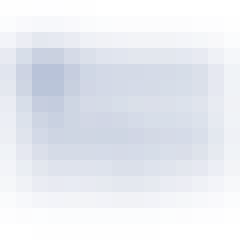 约翰霍普金斯大学
The mission of The Johns Hopkins University is to educate its students and cultivate their capacity for life-long learning, to foster independent and original research, and to bring the benefits of discovery to the world.

常見問題
Can I just enroll in a single course?

可以!点击您感兴趣的课程卡开始注册即可。注册并完成课程后,您可以获得可共享的证书,或者您也可以旁听该课程免费查看课程资料。如果您订阅的课程是某专项课程的一部分,系统会自动为您订阅完整的专项课程。访问您的学生面板,跟踪您的进度。

Can I take the course for free?

是的,Coursera 可以为无法承担费用的学生提供助学金。通过点击左侧"注册"按钮下的"助学金"链接可以申请助学金。您可以根据屏幕提示完成申请,申请获批后会收到通知。您需要针对专项课程中的每一门课程完成上述步骤,包括毕业项目。了解更多。

此课程是 100% 在线学习吗?是否需要现场参加课程?

此课程完全在线学习,无需到教室现场上课。您可以通过网络或移动设备随时随地访问课程视频、阅读材料和作业。

Some programming experience (in any language) is recommended. We also suggest a working knowledge of mathematics up to algebra (neither calculus or linear algebra are required).

Do I need to take the courses in a specific order?

Begin by taking The Data Scientist's Toolbox and Introduction to R Programming, in order. The other courses may be taken in any order, and in parallel if desired.

Will I earn university credit for completing the Specialization?

Coursera courses and certificates don't carry university credit, though some universities may choose to accept Specialization Certificates for credit. Check with your institution to learn more.

You'll have a foundational understanding of the field and be prepared to continue studying data science.

Can I sign up for the course without paying or applying for financial aid?

Yes, you can access the course for free via www.coursera.org/jhu. This will allow you to explore the course, watch lectures, and participate in discussions for free. To be eligible to earn a certificate, you must either pay for enrollment or qualify for financial aid.
還有其他問題嗎?請訪問 學生幫助中心。