计算机基础 專項課程
Prepare for Advanced Computer Science Courses. Learn how to program and think like a Computer Scientist

您將獲得的技能
Recursion
Algorithms
Python Programming
Dynamic Programming
Programming Principles
Python Syntax And Semantics
Computer Programming
Logic Programming
Object-Oriented Programming (OOP)
Combinatorics
Tree (Data Structure)
Graph Theory
關於此 專項課程
This Specialization covers much of the material that first-year Computer Science students take at Rice University. Students learn sophisticated programming skills in Python from the ground up and apply these skills in building more than 20 fun projects. The Specialization concludes with a Capstone exam that allows the students to demonstrate the range of knowledge that they have acquired in the Specialization.
英語(English)
字幕:英語(English), 阿拉伯語(Arabic), 中文(簡體), 意大利語, 巴西葡萄牙語, 韓語, 德語(German), 俄語(Russian), 西班牙語(Spanish), 法語(French), 巴西葡萄牙語, 土耳其語(Turkish), 羅馬尼亞語, 希臘語, 泰盧固語
英語(English)
字幕:英語(English), 阿拉伯語(Arabic), 中文(簡體), 意大利語, 巴西葡萄牙語, 韓語, 德語(German), 俄語(Russian), 西班牙語(Spanish), 法語(French), 巴西葡萄牙語, 土耳其語(Turkish), 羅馬尼亞語, 希臘語, 泰盧固語
提供方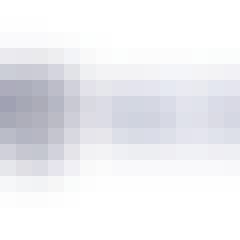 莱斯大学
Rice University is consistently ranked among the top 20 universities in the U.S. and the top 100 in the world. Rice has highly respected schools of Architecture, Business, Continuing Studies, Engineering, Humanities, Music, Natural Sciences and Social Sciences and is home to the Baker Institute for Public Policy.
常見問題
Can I just enroll in a single course?

可以!点击您感兴趣的课程卡开始注册即可。注册并完成课程后,您可以获得可共享的证书,或者您也可以旁听该课程免费查看课程资料。如果您订阅的课程是某专项课程的一部分,系统会自动为您订阅完整的专项课程。访问您的学生面板,跟踪您的进度。

Can I take the course for free?

是的,Coursera 可以为无法承担费用的学生提供助学金。通过点击左侧"注册"按钮下的"助学金"链接可以申请助学金。您可以根据屏幕提示完成申请,申请获批后会收到通知。您需要针对专项课程中的每一门课程完成上述步骤,包括毕业项目。了解更多。

此课程是 100% 在线学习吗?是否需要现场参加课程?

此课程完全在线学习,无需到教室现场上课。您可以通过网络或移动设备随时随地访问课程视频、阅读材料和作业。

Knowledge of high school mathematics is required. No previous programming knowledge is required.

Do I need to take the courses in a specific order?

We strongly encourage students to take the courses in the Specialization in the listed order. Each class builds on the previous classes.

Will I earn university credit for completing the Specialization?

You will be able to analyze a range of interesting application problems and write moderate-size Python programs (300-500 lines) that solve these problems.

Why should I pursue this Specialization?

This Specialization is based on the freshman Computer Science curriculum at one of the top-ranked universities in the world. The material is designed to be fun and challenging while helping you gain the skills necessary to be successful in advanced Computer Science classes.
還有其他問題嗎?請訪問 學生幫助中心。