Coding for Everyone: C and C++ 專項課程
Beginner to Programmer — Learn to Code in C & C++. Gain a deep understanding of computer programming by learning to code, debug, and solve complex problems with C and C++. 您將學到的內容有
Write and debug code in C and C++ programming languages

Understand algorithms, and how to properly express them
---
您將獲得的技能
Algorithms
C Programming
coding
C++
Computer Programming
Graph Theory
C++11
Graph Algorithms
Standard Template Library
關於此 專項課程
This Specialization is intended for all programming enthusiasts, as well as beginners, computer and other scientists, and artificial intelligence enthusiasts seeking to develop their programming skills in the foundational languages of C and C++. Through the four courses — two in C, and two in C++ — you will cover the basics of programming in C and move on to the more advanced C++ semantics and syntax, which will prepare you to apply these skills to a number of higher-level problems using AI algorithms and Monte Carlo evaluation in complex games.
應用的學習項目
Learners in this specialization will start coding right from the start. Every module presents ample opportunities for writing programs and finding errors in the learner's own and others' code. Building on their knowledge, learners will demonstrate their understanding of coding in a practice-intensive final assessment.
英語(English)
字幕:英語(English), 阿拉伯語(Arabic), 法語(French), (歐洲人講的)葡萄牙語, 中文(簡體), 意大利語, 越南語, 韓語, 德語(German), 俄語(Russian), 土耳其語(Turkish), 西班牙語(Spanish)
英語(English)
字幕:英語(English), 阿拉伯語(Arabic), 法語(French), (歐洲人講的)葡萄牙語, 中文(簡體), 意大利語, 越南語, 韓語, 德語(German), 俄語(Russian), 土耳其語(Turkish), 西班牙語(Spanish)
提供方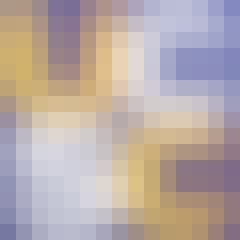 加州大学圣克鲁兹分校
UC Santa Cruz is an outstanding public research university with a deep commitment to undergraduate education. It's a place that connects people and programs in unexpected ways while providing unparalleled opportunities for students to learn through hands-on experience.
常見問題
What is the refund policy?

Is financial aid available?

此课程是 100% 在线学习吗?是否需要现场参加课程?

Do I need to take the courses in a specific order?

What will I be able to do upon completing the Specialization?
還有其他問題嗎?請訪問 學生幫助中心。