大数据 專項課程
Unlock Value in Massive Datasets. Learn fundamental big data methods in six straightforward courses. 您將獲得的技能
Big Data
Neo4j
Mongodb
Apache Spark
Apache Hadoop
Mapreduce
Cloudera
Data Model
Data Modeling
Data Management
Splunk
Machine Learning Concepts
關於此 專項課程
Drive better business decisions with an overview of how big data is organized, analyzed, and interpreted. Apply your insights to real-world problems and questions. ********* Do you need to understand big data and how it will impact your business? This Specialization is for you. You will gain an understanding of what insights big data can provide through hands-on experience with the tools and systems used by big data scientists and engineers. Previous programming experience is not required! You will be guided through the basics of using Hadoop with MapReduce, Spark, Pig and Hive. By following along with provided code, you will experience how one can perform predictive modeling and leverage graph analytics to model problems. This specialization will prepare you to ask the right questions about data, communicate effectively with data scientists, and do basic exploration of large, complex datasets. In the final Capstone Project, developed in partnership with data software company Splunk, you'll apply the skills you learned to do basic analyses of big data.
英語(English)
字幕:英語(English), 阿拉伯語(Arabic), 法語(French), 巴西葡萄牙語, 韓語, 俄語(Russian), 西班牙語(Spanish), 印地語, 波斯語, 土耳其語(Turkish), 中文(簡體), 波蘭語
英語(English)
字幕:英語(English), 阿拉伯語(Arabic), 法語(French), 巴西葡萄牙語, 韓語, 俄語(Russian), 西班牙語(Spanish), 印地語, 波斯語, 土耳其語(Turkish), 中文(簡體), 波蘭語
提供方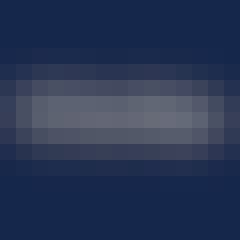 加州大学圣地亚哥分校
UC San Diego is an academic powerhouse and economic engine, recognized as one of the top 10 public universities by U.S. News and World Report. Innovation is central to who we are and what we do. Here, students learn that knowledge isn't just acquired in the classroom—life is their laboratory.

常見問題
Can I just enroll in a single course?

可以!点击您感兴趣的课程卡开始注册即可。注册并完成课程后,您可以获得可共享的证书,或者您也可以旁听该课程免费查看课程资料。如果您订阅的课程是某专项课程的一部分,系统会自动为您订阅完整的专项课程。访问您的学生面板,跟踪您的进度。

Can I take the course for free?

是的,Coursera 可以为无法承担费用的学生提供助学金。通过点击左侧"注册"按钮下的"助学金"链接可以申请助学金。您可以根据屏幕提示完成申请,申请获批后会收到通知。您需要针对专项课程中的每一门课程完成上述步骤,包括毕业项目。了解更多。

此课程是 100% 在线学习吗?是否需要现场参加课程?

此课程完全在线学习,无需到教室现场上课。您可以通过网络或移动设备随时随地访问课程视频、阅读材料和作业。

This course is for those new to data science. No prior programming experience is needed, although the ability to install applications and utilize a virtual machine is necessary to complete the hands-on assignments.

What are the software requirements?

This specialization relies on several open-source software tools, including Apache Hadoop. All required software can be downloaded and installed free of charge (except for data charges from your internet provider). Software requirements include: Windows 7+, Mac OS X 10.10+, Ubuntu 14.04+ or CentOS 6+ VirtualBox 5+

Do I need to take the courses in a specific order?

We recommend taking the courses in the order presented, as each subsequent course will build on material from previous courses.

Will I earn university credit for completing the Specialization?

Coursera courses and certificates don't carry university credit, though some universities may choose to accept Specialization Certificates for credit. Check with your institution to learn more.

You will be able to process, analyze, and interpret massive and complex data using current big data technologies. You will have the basic skills to model, manage and process big data of various sources and formats.
還有其他問題嗎?請訪問 學生幫助中心。