Mechanics of Materials IV: Deflections, Buckling, Combined Loading & Failure Theories
乔治亚理工学院
課程信息
This course explores the analysis and design of engineering structures considering factors of deflection, buckling, combined loading, & failure theories
英語(English)
字幕:阿拉伯語(Arabic), 法語(French), (歐洲人講的)葡萄牙語, 意大利語, 越南語, 德語(German), 俄語(Russian), 英語(English), 西班牙語(Spanish)
英語(English)
字幕:阿拉伯語(Arabic), 法語(French), (歐洲人講的)葡萄牙語, 意大利語, 越南語, 德語(German), 俄語(Russian), 英語(English), 西班牙語(Spanish)
提供方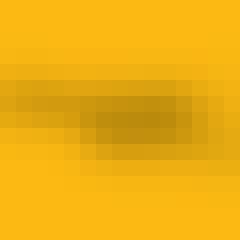 乔治亚理工学院
The Georgia Institute of Technology is one of the nation's top research universities, distinguished by its commitment to improving the human condition through advanced science and technology.
Deflections and Statically Indeterminate Beam Structures
In this section, we will learn how calculate the deflections, or deformations, of engineering structures subjected to loads. We will then use those techniques is solving statically indeterminate beam problems
13 個視頻

(總計 64 分鐘)
, 15 個閱讀材料
, 1 個測驗
Column Buckling, Combined Loading, & Failure Theories
In this section, we will learn how to analyze and design for column buckling. We will also learn how to analyze and design engineering structures subjected to combined loading. Finally, we will conclude with failure theories in mechanics of materials.
10 個視頻

(總計 84 分鐘)
, 11 個閱讀材料
, 1 個測驗
審閱
來自

MECHANICS OF MATERIALS IV: DEFLECTIONS, BUCKLING, COMBINED LOADING & FAILURE THEORIES

的熱門評論
After taking a long hiatus from this field (almost ten years!), these courses really helped me brush up on my past studies at university. Thanks Dr. Whiteman!
This course is very useful for engineering professionals who may tackle this failure modes in industrial applications
Great course to learn about Mechanics of Materials. I highly recommend this course. Thank you for offering this valuable course to me.
An excellent series of course to build very strong foundations in mechanics of materials. Hats off to Dr. Whiteman;an amazing teacher.
查看所有評論