課程信息
Learn Mandarin Chinese: Capstone Project is a beginner's course of Mandarin Chinese in continuation of Mandarin Chinese 3:
英語(English)
字幕:中文(繁體), 捷克語, 中文(簡體), 希臘語, 加泰羅尼亞語, 德語(German), 俄語(Russian), 泰語, 土耳其語(Turkish), 英語(English), 西班牙語(Spanish), 印地語, 日語, 立陶宛語, 波斯語, 波蘭語
英語(English)
字幕:中文(繁體), 捷克語, 中文(簡體), 希臘語, 加泰羅尼亞語, 德語(German), 俄語(Russian), 泰語, 土耳其語(Turkish), 英語(English), 西班牙語(Spanish), 印地語, 日語, 立陶宛語, 波斯語, 波蘭語
提供方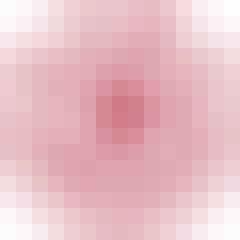 上海交通大学
Shanghai Jiao Tong University, a leading research university located in Shanghai, China, has been regarded as the fastest developing university in the country for the last decade. With special strengths in engineering, science, medicine and business, it now offers a comprehensive range of disciplines in 27 schools with more than 41,000 enrolled students from more than one hundred countries.
審閱
來自

LEARN MANDARIN CHINESE: CAPSTONE PROJECT

的熱門評論
My only 'complaint' is that this seemed to just be a repeat of info we learned before, save for the access to the HSK - still awesome, still helpful.
Loved it. It had everything that I thought it will. Thank you!!!
查看所有評論
關於 Learn Mandarin Chinese 專項課程
Come and learn the language which is spoken by more than 1 billion people and is getting more and more learners. This may enable you to know and do business with people from one of the world's biggest economies. This specialization may also help you to pass HSK (the only official proficiency test of Chinese language) level 1 or 2.