TESOL 认证,第一部分:马上开始教英语! 專項課程
TESOL 认证,第一部分:马上开始教英语!. Learn theory and the practical strategies of English as a Second Language teaching.

您將學到的內容有
Understand basic modes of language learning

Design lesson plans and learning activities

Apply best practices for teaching listening, speaking, and pronunciation

Maintain control of a classroom and avoid teacher burnout
---
關於此 專項課程
Demonstrate basic foundational principles, recognize second or foreign language learning theories, and design and plan lessons to teach English as a second or foreign language effectively. This specialization is the first of two specializations that make up the TESOL Certificate from Arizona State University. In this specialization, you will learn about the basic foundational principles of language acquisition and the basic techniques founded upon those principles. It will describe second or foreign language theories, and basic studies in second language acquisition and their pedagogical implications. It will elaborate upon basic design for lesson plans and provide access to professional resources. In the final Capstone Project, in collaboration with Arizona State University's Global Launch, you will apply the skills you learned by designing a lesson plan which includes learning outcomes, assessments, materials, classroom management techniques and the learning activities themselves. When you complete this specialization, go on to the second specialization in order to complete your TESOL certificate experience!
英語(English)
字幕:英語(English), 阿拉伯語(Arabic), 法語(French), 烏克蘭語, (歐洲人講的)葡萄牙語, 中文(簡體), 意大利語, 巴西葡萄牙語, 越南語, 德語(German), 俄語(Russian), 西班牙語(Spanish), 泰米爾語, 波斯語
英語(English)
字幕:英語(English), 阿拉伯語(Arabic), 法語(French), 烏克蘭語, (歐洲人講的)葡萄牙語, 中文(簡體), 意大利語, 巴西葡萄牙語, 越南語, 德語(German), 俄語(Russian), 西班牙語(Spanish), 泰米爾語, 波斯語
提供方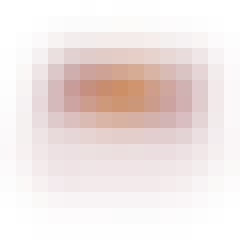 亚利桑那州立大学
Arizona State University has developed a new model for the American Research University, creating an institution that is committed to excellence, access and impact. ASU measures itself by those it includes, not by those it excludes. ASU pursues research that contributes to the public good, and ASU assumes major responsibility for the economic, social and cultural vitality of the communities that surround it.
常見問題
此课程是 100% 在线学习吗?是否需要现场参加课程?

How often is each course in the Specialization offered?

Do I need to take the courses in a specific order?

Will I earn university credit for completing the Foundations of Language: THEORY Specialization?

What will I be able to do upon completing the TESOL Certificate, Part 1: Teach English Now! Specialization?

How can I find more information about this specialization?  I still have questions.
還有其他問題嗎?請訪問 學生幫助中心。