Homeland Security and Cybersecurity 專項課程
Homeland Security and Cybersecurity. Safeguarding the United States from domestic catastrophic destruction. 關於此 專項課程
Homeland security is about safeguarding the United States from domestic catastrophic destruction. Cybersecurity has emerged as a priority homeland security concern because a coordinated cyber attack against critical infrastructure could result in the worst catastrophe in the nation's history. This specialization examines the cybersecurity problem, and takes a close look at what is being done to safeguard the United States from domestic catastrophic destruction by cyber attack. At the conclusion of this course, we hope learners grasp the central message that cybersecurity is essential to critical infrastructure protection, which is essential to homeland security, which is about safeguarding the United States from domestic catastrophic destruction.
應用的學習項目
Each course includes a corresponding learner's project. The projects are designed to assist learner's with developing and implementing a cybersecurity policy framework at their place of work. The project assignments are graded assessments. Learners must earn 100% on the projects to successfully complete this specialization.
提供方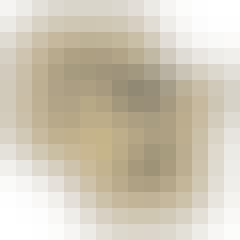 科罗拉多大学系统
The University of Colorado is a recognized leader in higher education on the national and global stage. We collaborate to meet the diverse needs of our students and communities. We promote innovation, encourage discovery and support the extension of knowledge in ways unique to the state of Colorado and beyond.
常見問題
Can I just enroll in a single course?

可以!点击您感兴趣的课程卡开始注册即可。注册并完成课程后,您可以获得可共享的证书,或者您也可以旁听该课程免费查看课程资料。如果您订阅的课程是某专项课程的一部分,系统会自动为您订阅完整的专项课程。访问您的学生面板,跟踪您的进度。

Can I take the course for free?

是的,Coursera 可以为无法承担费用的学生提供助学金。通过点击左侧"注册"按钮下的"助学金"链接可以申请助学金。您可以根据屏幕提示完成申请,申请获批后会收到通知。您需要针对专项课程中的每一门课程完成上述步骤,包括毕业项目。了解更多。

此课程是 100% 在线学习吗?是否需要现场参加课程?

此课程完全在线学习,无需到教室现场上课。您可以通过网络或移动设备随时随地访问课程视频、阅读材料和作业。

This specialization includes approximately 60 hours of course material, of which about 20 hours is related to project work.

What background knowledge is necessary?

While there are no specific prerequisites for this specialization, it does assume some common understanding about computers and the Internet. Similarly, while this is mostly a non-technical course, it does require analytical and problem-solving skills on the part of the learner.

Do I need to take the courses in a specific order?

Learners are not required to take courses in any particular order, though we recommend the learner complete the courses in ascending numerical sequence.

This course will provide insight and direction on developing and implementing a coherent cybersecurity program within an organization. The primary benefit of such a program is that will accommodate strategic planning, giving an organization a sense of where it is, where it's going, and how it can get there. It offers a means of managing your destiny.
還有其他問題嗎?請訪問 學生幫助中心。