Computer Communications 專項課程
Launch your career in computer network & security. Provide an introduction to fundamental network architecture concepts and network design alternatives

關於此 專項課程
This specialization is developed for seniors and fresh graduate students to understand fundamental network architecture concepts and their impacts on cyber security, to develop skills and techniques required for network protocol design, and prepare for a future of constant change through exposure to network design alternatives. Students will require a prior knowledge of C programming, an understanding of math probability and a computer science background is a plus.
應用的學習項目
The assessments covers fundamental computer networking concepts and principles which will guide the learner to apply the networking theory and design principles, verify their understandings, and build a solid foundation for creating innovations in today's Internet. It lays foundations of network architectures, protocol design principles, and TCP/IP programming skills, which are necessary to take more advanced courses in graduate study and/or technical training in the industry. It covers basic networking knowledge and in-depth understanding of the inner-workings of computer networks and their evolution. Communication systems, from simple to asynchronous point-to-point links, to those based on complex network architectures will be assessed.
英語(English)
字幕:英語(English), 阿拉伯語(Arabic), 法語(French), (歐洲人講的)葡萄牙語, 意大利語, 越南語, 德語(German), 俄語(Russian), 西班牙語(Spanish)
英語(English)
字幕:英語(English), 阿拉伯語(Arabic), 法語(French), (歐洲人講的)葡萄牙語, 意大利語, 越南語, 德語(German), 俄語(Russian), 西班牙語(Spanish)
提供方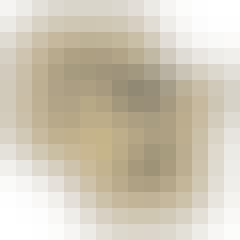 科罗拉多大学系统
The University of Colorado is a recognized leader in higher education on the national and global stage. We collaborate to meet the diverse needs of our students and communities. We promote innovation, encourage discovery and support the extension of knowledge in ways unique to the state of Colorado and beyond.
常見問題
Can I just enroll in a single course?

Can I take the course for free?

此课程是 100% 在线学习吗?是否需要现场参加课程?

Do I need to take the courses in a specific order?

Will I earn university credit for completing the Specialization?
還有其他問題嗎?請訪問 學生幫助中心。