 Foundations of International Psychiatry
墨尔本大学
課程信息
What are some of the skills required when interviewing patients? What information is required when taking a patient history or
提供方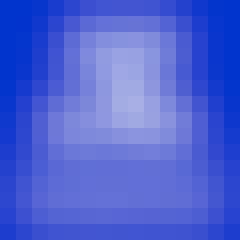 墨尔本大学
The University of Melbourne is an internationally recognised research intensive University with a strong tradition of excellence in teaching, research, and community engagement. Established in 1853, it is Australia's second oldest University.
審閱
來自

FOUNDATIONS OF INTERNATIONAL PSYCHIATRY

的熱門評論
Very good at reinforcing the basics of a psychiatric assessment, and gives a broad understanding of issues in international psychiatry. Overall, a thoroughly enjoyable and useful course
I learnt a great deal about the basics of psychiatry such as making a psychiatric history, mental state examination and formulation which I am sure will facilitate my career in future.
the best ever course in psychiatry I have seen so far. recommending everyone to do this. thank Prof Dinesh, dr Sheilds & dr.Jairam
Learnt History Taking, MSE, and cultural impact which is helpful in various diagnoses. Thank you.
查看所有評論
常見問題
讲座和作业的访问权限取决于您的注册类型。如果您以旁听模式参加课程,则可以免费查看大多数课程资料。要访问评分作业并获得证书,您需要在旁听期间或之后购买证书体验。如果看不到旁听选项:

课程可能不提供旁听选项。您可以尝试免费试用,也可以申请助学金。
课程可能会改为提供'完整课程,没有证书'。通过此选项,您可以查看所有课程材料、提交所要求的作业,以及获得最终成绩。这也意味着您将无法购买证书体验。

您购买证书后,将有权访问所有课程材料,包括评分作业。完成课程后,您的电子课程证书将添加到您的成就页中,您可以通过该页打印您的课程证书或将其添加到您的领英档案中。如果您只想阅读和查看课程内容,可以免费旁听课程。

Is financial aid available?
還有其他問題嗎?請訪問 學生幫助中心。