 Foundations of International Psychiatry
墨尔本大学
課程信息
What are some of the skills required when interviewing patients? What information is required when taking a patient history or
英語(English)
字幕:法語(French), (歐洲人講的)葡萄牙語, 烏爾都語, 俄語(Russian), 英語(English), 西班牙語(Spanish)
英語(English)
字幕:法語(French), (歐洲人講的)葡萄牙語, 烏爾都語, 俄語(Russian), 英語(English), 西班牙語(Spanish)
提供方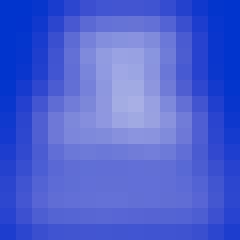 墨尔本大学
The University of Melbourne is an internationally recognised research intensive University with a strong tradition of excellence in teaching, research, and community engagement. Established in 1853, it is Australia's second oldest University.
授課大綱 - 您將從這門課程中學到什麼
Course introduction & communication
Welcome to The University of Melbourne Massive Open Online Course in International Psychiatry. This course has been designed to provide essential background knowledge and practical skills for health professionals working with mentally unwell patients. In this first week of the course, you will learn about the importance of good communication skills.
2 個視頻

(總計 11 分鐘)
, 5 個閱讀材料
, 1 個測驗
Clinical skills
Welcome to the Clinical Skills module. The focus of this week's learning will on skills and concepts that come in useful when documenting a psychiatric patient history.
Mental state examination
The Mental State Examination (MSE) is a core skill in psychiatry, and an integral part of the patient interview. This week we will look at each component of the MSE, and how to classify, interpret, and document the patient's presentation
4 個視頻

(總計 24 分鐘)
, 6 個閱讀材料
The Biopsychosocial Model
Now that you are familiar with the Mental State Examination, you will be required to write and submit your second peer reviewed assignment for this course - documenting a mental state examination.
審閱
來自

FOUNDATIONS OF INTERNATIONAL PSYCHIATRY

的熱門評論
very informative and helpful, as the name of the course suggests its foundation course and must have one.
I learnt a great deal about the basics of psychiatry such as making a psychiatric history, mental state examination and formulation which I am sure will facilitate my career in future.
Learnt History Taking, MSE, and cultural impact which is helpful in various diagnoses. Thank you.
I benefitted a lot from the course. It's made me more interested about mental health.
查看所有評論