COVID-19: What You Need to Know (CME Eligible)
Osmosis
課程信息
Register for this free CME course here: https://www.coursera.org/learn/covid-19-what-you-need-to-know?edocomorp=public-health-free-courses
英語(English)
字幕:阿拉伯語(Arabic), 法語(French), (歐洲人講的)葡萄牙語, 意大利語, 越南語, 德語(German), 俄語(Russian), 英語(English), 西班牙語(Spanish), 日語
您將學到的內容有
Recognize the symptoms, diagnosis, and treatment of COVID-19

Identify how COVID-19 has spread around the world

Apply into practice the public health measures we need to help mitigate the spread of COVID-19
英語(English)
字幕:阿拉伯語(Arabic), 法語(French), (歐洲人講的)葡萄牙語, 意大利語, 越南語, 德語(German), 俄語(Russian), 英語(English), 西班牙語(Spanish), 日語
提供方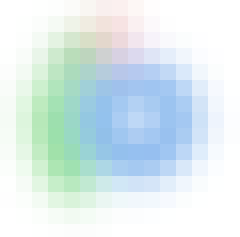 Osmosis
Our mission is to empower the world's clinicians and caregivers with the best learning experience possible.
COVID-19: What You Need to Know (CME Eligible)
Register for this free CME course here: https://www.coursera.org/learn/covid-19-what-you-need-to-know?edocomorp=public-health-free-courses COVID-19 is a global pandemic that has already resulted in millions of infections and hundreds of thousands of deaths, with many more anticipated. This course is a go-to resource that will be regularly updated with all of the current information put forth by the CDC, WHO, and other leading agencies and covers the basics, personal protective equipment, diagnostics, and other material. Becoming familiar with the signs, learning how to manage the symptoms, and doing your part to mitigate the spread of COVID-19 will reduce the burden on our healthcare system and raise the line. This course will teach you to:- Recognize the symptoms, diagnosis, and treatment of COVID-19- Identify how COVID-19 has spread around the world- Apply into practice the public health measures we need to help mitigate the spread of COVID-19. As a healthcare professional, you can earn CME credit and help to #RaiseTheLine by becoming prepared to treat COVID-19. 681 thousand deaths
5 個視頻

(總計 50 分鐘)
, 7 個閱讀材料
, 7 個測驗
審閱
來自

COVID-19: WHAT YOU NEED TO KNOW (CME ELIGIBLE)

的熱門評論
The course was informative with the resources and information that was available at the time the course was completed. Since our knowledge of the virus is very fluid, a few things are not up to date.
This course is very helpful as we experienced the pandemic of COVID-19 across the world.It clears the basic knowledge we need to know about CORONA virus.I suggest you to do this course.All the best.
Amazing Course..!! A very detailed information about COVID-19. CT, PCR and RT-PCR tests and science behind these tests explained in detail.\n\nThanks to the entire team for this wonderful course.
I like enjoyed the flow of this course! The videos explain just the right amount of information that I need to know to get a general understanding of the topic, and the quizzes helped with recall.
查看所有評論