Analyzing Time Series and Sequential Data 專項課程
Enhance your skills with SAS Visual Forecasting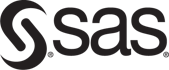 關於此 專項課程
Using SAS Visual Forecasting and other SAS tools, you will learn to explore time series, create and select features, build and manage a large-scale forecasting system, and use a variety of models to identify, estimate and forecast signal components of interest.
應用的學習項目
In this specialization's project, learners will discover signal components in high value series then specify custom specifications appropriate for these series. These custom specifications are incorporated into a large scale forecasting system that learners create to automate the process of model generation, model selection and forecasting. Learners accommodate recurrent events and anomalies in the process generating the data to refine the automatic forecasting system .
中級
Comfortability with basic statistical concepts from Statistics with SAS. Familiarity with matrices and principal components analysis is helpful.
中級
Comfortability with basic statistical concepts from Statistics with SAS. Familiarity with matrices and principal components analysis is helpful.
加入課程
Coursera 專項課程是幫助您掌握一門技能的一系列課程。若要開始學習,請直接註冊專項課程,或預覽專項課程並選擇您要首先開始學習的課程。當您訂閱專項課程的部分課程時,您將自動訂閱整個專項課程。您可以只完成一門課程,您可以隨時暫停學習或結束訂閱。訪問您的學生面板,跟踪您的課程註冊情況和進度。
實踐項目
每個專項課程都包括實踐項目。您需要成功完成這個(些)項目才能完成專項課程並獲得證書。如果專項課程中包括單獨的實踐項目課程,則需要在開始之前完成其他所有課程。
獲得證書
在結束每門課程並完成實踐項目之後,您會獲得一個證書,您可以向您的潛在雇主展示該證書並在您的職業社交網絡中分享。 Creating Features for Time Series Data
This course focuses on data exploration, feature creation, and feature selection for time sequences. The topics discussed include binning, smoothing, transformations, and data set operations for time series, spectral analysis, singular spectrum analysis, distance measures, and motif analysis.
Building a Large-Scale, Automated Forecasting System
In this course you learn to develop and maintain a large-scale forecasting project using SAS Visual Forecasting tools. Emphasis is initially on selecting appropriate methods for data creation and variable transformations, model generation, and model selection. Then you learn how to improve overall baseline forecasting performance by modifying default processes in the system.
Modeling Time Series and Sequential Data
In this course you learn to build, refine, extrapolate, and, in some cases, interpret models designed for a single, sequential series. There are three modeling approaches presented. The traditional, Box-Jenkins approach for modeling time series is covered in the first part of the course. This presentation moves students from models for stationary data, or ARMA, to models for trend and seasonality, ARIMA, and concludes with information about specifying transfer function components in an ARIMAX, or time series regression, model. A Bayesian approach to modeling time series is considered next. The basic Bayesian framework is extended to accommodate autoregressive variation in the data as well as dynamic input variable effects. Machine learning algorithms for time series is the third approach. Gradient boosting and recurrent neural network algorithms are particularly well suited for accommodating nonlinear relationships in the data. Examples are provided to build intuition on the effective use of these algorithms.
提供方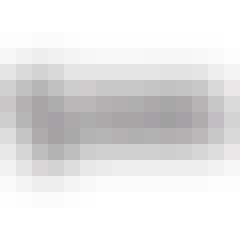 SAS
Through innovative software and services, SAS empowers and inspires customers around the world to transform data into intelligence. SAS is a trusted analytics powerhouse for organizations seeking immediate value from their data. A deep bench of analytics solutions and broad industry knowledge keep our customers coming back and feeling confident. With SAS®, you can discover insights from your data and make sense of it all. Identify what's working and fix what isn't. Make more intelligent decisions. And drive relevant change.
常見問題
此课程是 100% 在线学习吗?是否需要现场参加课程?

What background knowledge is necessary?

Do I need to take the courses in a specific order?

What will I be able to do upon completing the Specialization?
還有其他問題嗎?請訪問 學生幫助中心。