Statistics with Python 專項課程
Practical and Modern Statistical Thinking For All. Use Python for statistical visualization, inference, and modeling

您將學到的內容有
Create and interpret data visualizations using the Python programming language and associated packages & libraries

Apply and interpret inferential procedures when analyzing real data

Apply statistical modeling techniques to data (ie. linear and logistic regression, linear models, multilevel models, Bayesian inference techniques)

Understand importance of connecting research questions to data analysis methods.
---
您將獲得的技能
Python Programming

Data Visualization (DataViz)

Statistical Model

Statistical inference methods

Statistics

Data Analysis

Confidence Interval

Statistical Inference

Statistical Hypothesis Testing

Bayesian Statistics

statistical regression
關於此 專項課程
This specialization is designed to teach learners beginning and intermediate concepts of statistical analysis using the Python programming language. Learners will learn where data come from, what types of data can be collected, study data design, data management, and how to effectively carry out data exploration and visualization. They will be able to utilize data for estimation and assessing theories, construct confidence intervals, interpret inferential results, and apply more advanced statistical modeling procedures. Finally, they will learn the importance of and be able to connect research questions to the statistical and data analysis methods taught to them.
應用的學習項目
The courses in this specialization feature a variety of assignments that will test the learner's knowledge and ability to apply content through concept checks, written analyses, and Python programming assessments. These assignments are conducted through quizzes, submission of written assignments, and the Jupyter Notebook environment.
初級
High school-level algebra
英語(English)
字幕:英語(English), 阿拉伯語(Arabic), 法語(French), (歐洲人講的)葡萄牙語, 意大利語, 越南語, 韓語, 德語(German), 俄語(Russian), 西班牙語(Spanish), 中文(簡體), 土耳其語(Turkish)
初級
High school-level algebra
英語(English)
字幕:英語(English), 阿拉伯語(Arabic), 法語(French), (歐洲人講的)葡萄牙語, 意大利語, 越南語, 韓語, 德語(German), 俄語(Russian), 西班牙語(Spanish), 中文(簡體), 土耳其語(Turkish)
加入課程
Coursera 專項課程是幫助您掌握一門技能的一系列課程。若要開始學習,請直接註冊專項課程,或預覽專項課程並選擇您要首先開始學習的課程。當您訂閱專項課程的部分課程時,您將自動訂閱整個專項課程。您可以只完成一門課程,您可以隨時暫停學習或結束訂閱。訪問您的學生面板,跟踪您的課程註冊情況和進度。
實踐項目
每個專項課程都包括實踐項目。您需要成功完成這個(些)項目才能完成專項課程並獲得證書。如果專項課程中包括單獨的實踐項目課程,則需要在開始之前完成其他所有課程。
獲得證書
在結束每門課程並完成實踐項目之後,您會獲得一個證書,您可以向您的潛在雇主展示該證書並在您的職業社交網絡中分享。 Understanding and Visualizing Data with Python
In this course, learners will be introduced to the field of statistics, including where data come from, study design, data management, and exploring and visualizing data. Learners will identify different types of data, and learn how to visualize, analyze, and interpret summaries for both univariate and multivariate data. Learners will also be introduced to the differences between probability and non-probability sampling from larger populations, the idea of how sample estimates vary, and how inferences can be made about larger populations based on probability sampling.
Inferential Statistical Analysis with Python
In this course, we will explore basic principles behind using data for estimation and for assessing theories. We will analyze both categorical data and quantitative data, starting with one population techniques and expanding to handle comparisons of two populations. We will learn how to construct confidence intervals. We will also use sample data to assess whether or not a theory about the value of a parameter is consistent with the data. A major focus will be on interpreting inferential results appropriately.
Fitting Statistical Models to Data with Python
In this course, we will expand our exploration of statistical inference techniques by focusing on the science and art of fitting statistical models to data. We will build on the concepts presented in the Statistical Inference course (Course 2) to emphasize the importance of connecting research questions to our data analysis methods. We will also focus on various modeling objectives, including making inference about relationships between variables and generating predictions for future observations.
提供方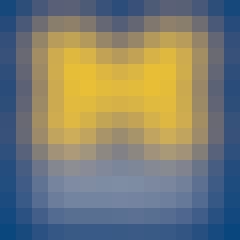 密歇根大学
The mission of the University of Michigan is to serve the people of Michigan and the world through preeminence in creating, communicating, preserving and applying knowledge, art, and academic values, and in developing leaders and citizens who will challenge the present and enrich the future.
常見問題
此课程是 100% 在线学习吗?是否需要现场参加课程?

What background knowledge is necessary?

Do I need to take the courses in a specific order?

What will I be able to do upon completing the Specialization?
還有其他問題嗎?請訪問 學生幫助中心。