社交媒体营销 專項課程
Manage Your Social Strategies. Expand your online audience and establish your social brand in five courses.

您將獲得的技能
Business Planning
Digital Marketing
Social Media Marketing
Influencer Marketing
Analytics
Social Marketing
Social Network
Social Media
Marketing Strategy
Writing
A/B Testing
Budget
關於此 專項課程
In a 2018 survey of businesses, Buffer found that only 29% had effective social media marketing programs. A recent survey of consumers by Tomoson found 92% of consumers trust recommendations from other people over brand content, 70% found consumer reviews to be their second most trusted source, 47% read blogs developed by influencers and experts to discover new trends and new ideas and 35% used blogs to discover new products and services. Also, 20% of women who used social considered products promoted by bloggers they knew. Today, businesses and consumers use social media to make their purchase decisions. Created in 2014, this Specialization is updated every quarter to ensure you are receiving the most up-to-date training. The Social Media Marketing Specialization is designed to achieve two objectives. It gives you the social analytics tools, and training to help you become an influencer on social media. The course also gives you the knowledge and resources to build a complete social media marketing strategy – from consumer insights to final justification metrics. In each course, you will also receive special toolkits with timely information & when you pay for the Capstone, you receive a market planning toolkit. Each of the individual courses can be audited for free. To see more, visit each course: 1-What is Social?, 2-The Importance of Listening, 3-Engagement & Nurture Marketing Strategies, 4-Content, Advertising & Social IMC, 5-The Business of Social.
英語(English)
字幕:英語(English), 日語, 法語(French), 巴西葡萄牙語, 俄語(Russian), 西班牙語(Spanish), 阿拉伯語(Arabic)
英語(English)
字幕:英語(English), 日語, 法語(French), 巴西葡萄牙語, 俄語(Russian), 西班牙語(Spanish), 阿拉伯語(Arabic)
提供方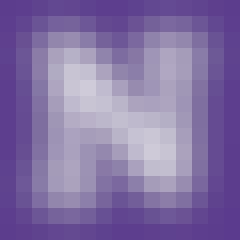 西北大学
Northwestern University is a private research and teaching university with campuses in Evanston and Chicago, Illinois, and Doha, Qatar. Northwestern combines innovative teaching and pioneering research in a highly collaborative environment that transcends traditional academic boundaries.
常見問題
可以!点击您感兴趣的课程卡开始注册即可。注册并完成课程后,您可以获得可共享的证书,或者您也可以旁听该课程免费查看课程资料。如果您订阅的课程是某专项课程的一部分,系统会自动为您订阅完整的专项课程。访问您的学生面板,跟踪您的进度。

是的,Coursera 可以为无法承担费用的学生提供助学金。通过点击左侧"注册"按钮下的"助学金"链接可以申请助学金。您可以根据屏幕提示完成申请,申请获批后会收到通知。您需要针对专项课程中的每一门课程完成上述步骤,包括毕业项目。了解更多。

此课程是 100% 在线学习吗?是否需要现场参加课程?

此课程完全在线学习,无需到教室现场上课。您可以通过网络或移动设备随时随地访问课程视频、阅读材料和作业。

此专项课程不提供大学学分,但部分大学可能会选择接受专项课程证书作为学分。查看您的合作院校了解详情。

How long does it take to complete the Social Media Marketing Specialization?

Time to completion can vary based on your schedule, but most learners are able to complete the Specialization in about 6 months.

How often is each course in the Specialization offered?

Each course in the Specialization is offered on a regular schedule, with sessions starting about once per month. If you don't complete a course on the first try, you can easily transfer to the next session, and your completed work and grades will carry over.

We recommend taking the courses in the order presented, as each subsequent course will build on material from previous courses.

Will I earn university credit for completing the Social Media Marketing Specialization?

Coursera courses and certificates don't carry university credit, though some universities may choose to accept Specialization Certificates for credit. Check with your institution to learn more.

What will I be able to do upon completing the Social Media Marketing Specialization?

You will be able to leverage a variety of social media platforms, including blogs, social networks, private virtual communities, passion sites, and video sites, to achieve business and organizational goals. You will be able to identify influencers and experts within a social community, develop targeted strategies and content to engage those communities, and track your success through social monitoring and real-time analytics.

What background knowledge is necessary?

No background knowledge is required. This Specialization is designed for all professionals who would benefit from a more effective social marketing strategy, including business, government, and not-for-profit executives; marketing, PR and customer service managers; and entrepreneurs.
還有其他問題嗎?請訪問 學生幫助中心。