交互设计 專項課程
Learn how to design great user experiences. Design that delights users 您將獲得的技能
Storyboarding
Heuristic Evaluation
R Programming
A/B Testing
Rapid Prototyping
Paper Prototyping
User Experience (UX)
User Experience Design (UXD)
User Interface
User Research
Persona (User Experience)
Human–Computer Interaction
關於此 專項課程
您将学习如何使用设计给人们带来欢乐,而不是沮丧。您将学习如何生成的设计理念,快速进行原型设计的技术,以及如何将原型展示给其他利益相关者,例如喜欢你的队友,客户和用户,获得他们的反馈意见。您还将学习视觉设计,感知和认知的原则,达到有效的互动设计效果。
英語(English)
字幕:英語(English), 阿拉伯語(Arabic), 法語(French), (歐洲人講的)葡萄牙語, 中文(簡體), 意大利語, 巴西葡萄牙語, 越南語, 韓語, 德語(German), 俄語(Russian), 西班牙語(Spanish), 土耳其語(Turkish), 日語
英語(English)
字幕:英語(English), 阿拉伯語(Arabic), 法語(French), (歐洲人講的)葡萄牙語, 中文(簡體), 意大利語, 巴西葡萄牙語, 越南語, 韓語, 德語(German), 俄語(Russian), 西班牙語(Spanish), 土耳其語(Turkish), 日語
提供方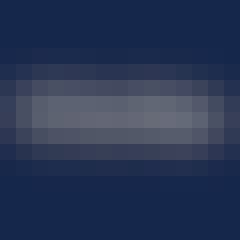 加州大学圣地亚哥分校
UC San Diego is an academic powerhouse and economic engine, recognized as one of the top 10 public universities by U.S. News and World Report. Innovation is central to who we are and what we do. Here, students learn that knowledge isn't just acquired in the classroom—life is their laboratory.
常見問題
此课程是 100% 在线学习吗?是否需要现场参加课程?

What background is required?

Can this specialization help me in a degree program?
還有其他問題嗎?請訪問 學生幫助中心。