Innovation: From Creativity to Entrepreneurship 專項課程
Innovate in a Connected World. Learn about frameworks to manage and innovate in uncertainty
您將獲得的技能
Creativity
Business Model
Entrepreneurship
Innovation Management
Innovation
Business Value
Management
Disruptive Innovation
Emotional Intelligence
Personal Productivity
Adaptibility
Problem Solving
關於此 專項課程
In a world characterized by volatility, uncertainty, complexity, and ambiguity, leaders require innovation skills. Thinking flexibly and developing an entrepreneurial mindset are critical to thriving in uncertain business environments. This specialization addresses how to recognize and question assumptions and constraints so as to identify and capitalize on opportunities. Innovation is needed within existing organizations and to found new organizations. Learning to change the rules of the game by creating innovative value propositions and discovering new market positions for sustained competitive advantage are some of the actionable lessons in this specialization. This specialization will be of value to both aspiring and practicing entrepreneurs as well as employees in established firms who are interested in becoming innovative leaders in an interconnected world.
應用的學習項目
The capstone for the specialization will provide a learning experience that integrates across all the courses within it. It will involve analysis of a situation concerning a new enterprise – a venture of one's own or within a larger organization – to develop the current business model and compare against alternative business models so as to identify potential opportunities and challenges.
英語(English)
字幕:英語(English), 阿拉伯語(Arabic), 法語(French), (歐洲人講的)葡萄牙語, 意大利語, 越南語, 德語(German), 俄語(Russian), 西班牙語(Spanish)
英語(English)
字幕:英語(English), 阿拉伯語(Arabic), 法語(French), (歐洲人講的)葡萄牙語, 意大利語, 越南語, 德語(German), 俄語(Russian), 西班牙語(Spanish)
加入課程
Coursera 專項課程是幫助您掌握一門技能的一系列課程。若要開始學習,請直接註冊專項課程,或預覽專項課程並選擇您要首先開始學習的課程。當您訂閱專項課程的部分課程時,您將自動訂閱整個專項課程。您可以只完成一門課程,您可以隨時暫停學習或結束訂閱。訪問您的學生面板,跟踪您的課程註冊情況和進度。
實踐項目
每個專項課程都包括實踐項目。您需要成功完成這個(些)項目才能完成專項課程並獲得證書。如果專項課程中包括單獨的實踐項目課程,則需要在開始之前完成其他所有課程。
獲得證書
在結束每門課程並完成實踐項目之後,您會獲得一個證書,您可以向您的潛在雇主展示該證書並在您的職業社交網絡中分享。 提供方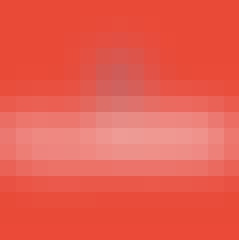 伊利诺伊大学香槟分校
The University of Illinois at Urbana-Champaign is a world leader in research, teaching and public engagement, distinguished by the breadth of its programs, broad academic excellence, and internationally renowned faculty and alumni. Illinois serves the world by creating knowledge, preparing students for lives of impact, and finding solutions to critical societal needs.
此 專項課程 隸屬於 伊利诺伊大学香槟分校 提供的 100% 在線 Master of Business Administration (iMBA)。 如果您被錄取參加全部課程,您的課程將計入您的學位學習進程。
常見問題
Can I just enroll in a single course?

Can I take the course for free?

此课程是 100% 在线学习吗?是否需要现场参加课程?

Do I need to take the courses in a specific order?

Will I earn university credit for completing the Specialization?

How often is each course in the Specialization offered?
還有其他問題嗎?請訪問 學生幫助中心。