Differential Calculus through Data and Modeling 專項課程
Learn differentiable Calculus through modelling. Master differentiation techniques for common single and multivariable functions to apply to optimization problems.
您將學到的內容有
Model data with both single and multivariable functions

Find maximum and minimum values of both single and multivariable functions, with and without constraints, to find optimal solutions to problems.

Understand properties of different types of functions to apply them accordingly to model different situations.

Perform operations of differential calculus, such as finding velocity, acceleration, rates of change, and slopes of tangent lines.
---
您將獲得的技能
function analysis
Mathematical Optimization
vectors
Data Analysis
Modelling
關於此 專項課程
This specialization provides an introduction to topics in single and multivariable calculus, and focuses on using calculus to address questions in the natural and social sciences. Students will learn to use the tools of calculus to process, analyze, and interpret data, and to communicate meaningful results, using scientific computing and mathematical modeling. Topics include functions as models of data, differential and integral calculus of functions of one and several variables, differential equations, and optimization and estimation techniques.
應用的學習項目
In each module, learners will be provided with solved sample problems that they can use to build their skills and confidence followed by graded quizzes to demonstrate what they've learned. Through a cumulative project, students will apply their skills to model the cost of a construction project through a real topographical terrain with the goal of finding the optimal cost to complete the project given certain constraints.
中級
Students should have a working knowledge of precalculus before starting this course.
中級
Students should have a working knowledge of precalculus before starting this course.
加入課程
Coursera 專項課程是幫助您掌握一門技能的一系列課程。若要開始學習,請直接註冊專項課程,或預覽專項課程並選擇您要首先開始學習的課程。當您訂閱專項課程的部分課程時,您將自動訂閱整個專項課程。您可以只完成一門課程,您可以隨時暫停學習或結束訂閱。訪問您的學生面板,跟踪您的課程註冊情況和進度。
實踐項目
每個專項課程都包括實踐項目。您需要成功完成這個(些)項目才能完成專項課程並獲得證書。如果專項課程中包括單獨的實踐項目課程,則需要在開始之前完成其他所有課程。
獲得證書
在結束每門課程並完成實踐項目之後,您會獲得一個證書,您可以向您的潛在雇主展示該證書並在您的職業社交網絡中分享。 提供方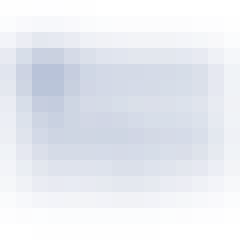 约翰霍普金斯大学
The mission of The Johns Hopkins University is to educate its students and cultivate their capacity for life-long learning, to foster independent and original research, and to bring the benefits of discovery to the world.
常見問題
Can I just enroll in a single course?

Can I take the course for free?

此课程是 100% 在线学习吗?是否需要现场参加课程?

Do I need to take the courses in a specific order?

Will I earn university credit for completing the Specialization?
還有其他問題嗎?請訪問 學生幫助中心。