Advanced Business Analytics 專項課程
Gain Real-World Business Analytics Skills. Leverage data to solve complex business problems. 您將獲得的技能
Data Analysis
Data Visualization (DataViz)
Mathematical Optimization
SQL
Data Model
Data Quality
Regression Analysis
Data Cleansing
Predictive Modelling
Exploratory Data Analysis
Simulation
Business Analytics
關於此 專項課程
The Advanced Business Analytics Specialization brings together academic professionals and experienced practitioners to share real world data analytics skills you can use to grow your business, increase profits, and create maximum value for your shareholders. Learners gain practical skills in extracting and manipulating data using SQL code, executing statistical methods for descriptive, predictive, and prescriptive analysis, and effectively interpreting and presenting analytic results. The problems faced by decision makers in today's competitive business environment are complex. Achieve a clear competitive advantage by using data to explain the performance of a business, evaluate different courses of action, and employ a structured approach to business problem-solving. Check out a one-minute video about this specialization to learn more!
應用的學習項目
Throughout the specialization, you will apply the skills you learn to business problems and data sets. You will have opportunities to build conceptual models of business and simple database models, practice data extraction using SQL, apply predictive and prescriptive analytics to business problems, develop models for decision making, interpret the software output, and finally present results and share findings. We will use basic Excel and the software tool Analytic Solver Platform (ASP), which is a plug-in for Excel. Learners participating in assignments will be able to get free access to the software.
英語(English)
字幕:英語(English), 韓語, 阿拉伯語(Arabic), 法語(French), 巴西葡萄牙語, 俄語(Russian), 西班牙語(Spanish)
英語(English)
字幕:英語(English), 韓語, 阿拉伯語(Arabic), 法語(French), 巴西葡萄牙語, 俄語(Russian), 西班牙語(Spanish)
提供方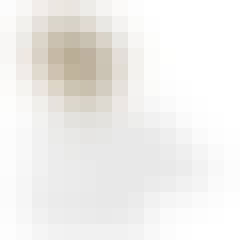 科罗拉多大学波德分校
CU-Boulder is a dynamic community of scholars and learners on one of the most spectacular college campuses in the country. As one of 34 U.S. public institutions in the prestigious Association of American Universities (AAU), we have a proud tradition of academic excellence, with five Nobel laureates and more than 50 members of prestigious academic academies.
常見問題
Can I just enroll in a single course?

可以!点击您感兴趣的课程卡开始注册即可。注册并完成课程后,您可以获得可共享的证书,或者您也可以旁听该课程免费查看课程资料。如果您订阅的课程是某专项课程的一部分,系统会自动为您订阅完整的专项课程。访问您的学生面板,跟踪您的进度。

Can I take the course for free?

是的,Coursera 可以为无法承担费用的学生提供助学金。通过点击左侧"注册"按钮下的"助学金"链接可以申请助学金。您可以根据屏幕提示完成申请,申请获批后会收到通知。您需要针对专项课程中的每一门课程完成上述步骤,包括毕业项目。了解更多。

此课程是 100% 在线学习吗?是否需要现场参加课程?

此课程完全在线学习,无需到教室现场上课。您可以通过网络或移动设备随时随地访问课程视频、阅读材料和作业。

Ideally, your background would include some basics of data manipulation, statistics, and models for decision making. Learners must have working knowledge of Excel and some basic understanding of high-level programming instructions. This is not a computer science specialization but students will be learning some basic commands in SQL.

Do I need to take the courses in a specific order?

Although the four courses in the specialization can be taken separately, they are deeply integrated around their lessons. We recommend taking them in the order that they are offered.

Will I earn university credit for completing the Specialization?

Coursera courses and certificates don't carry university credit, though some universities may choose to accept Specialization Certificates for credit. Check with your institution to learn more.

At the end of this specialization, you will be able to:

Apply data analytics to business problems. This involves the entire business analytics process, from data capturing, extraction, analysis, modeling, and presentation of findings.

Extract and manipulate data stored in large databases using SQL.

Identify and apply statistical models that are commonly used to implement descriptive analytics.

Apply predictive analytics tools to data sets and interpret results. In particular, you will be able to use Excel-based tools to construct models based on regression, simulation, and data mining.

Apply prescriptive analytics tools to data sets and interpret results. In particular, you will be able to use Excel-based tools to construct models pertaining to linear programming, integer programming, and simulation-optimization methods.
還有其他問題嗎?請訪問 學生幫助中心。