Accelerated Computer Science Fundamentals 專項課程
Data Structures and Algorithms in C++. Learn fundamentals of computer science while implementing efficient data structures in C++.

您將學到的內容有
Design and implement an object-oriented program in the C++ language, including defining classes that encapsulate data structures and algorithms.

Select and implement appropriate data structures that best utilize resources to solve a computational problem.

Analyze the running time and space needs of an algorithm, asymptotically to ensure it is appropriate at scale, including for big data.

Prepare for advanced courses in CS with the foundational knowledge of object data structures needed to implement and call advanced library functions.
---
您將獲得的技能
Run-time Analysis
Algorithms
Hash Table
Trees (Data Structures)
Object-Oriented Programming (OOP)
關於此 專項課程
Topics covered by this Specialization include basic object-oriented programming, the analysis of asymptotic algorithmic run times, and the implementation of basic data structures including arrays, hash tables, linked lists, trees, heaps and graphs, as well as algorithms for traversals, rebalancing and shortest paths. This Specialization sequence is designed to help prospective applicants to the flexible and affordable Online Master of Computer Science (MCS) and MCS in Data Science prepare for the Online MCS Entrance Exam. The Online MCS Entrance Exam allows applicants who do not have graded and transcripted prerequisite CS coursework in the areas of data structures, algorithms, and object-oriented programming to strengthen their applications for admission. Learn more about the Online MCS Entrance Exam.
應用的學習項目
Students will solve weekly "challenge problems" by implementing fragments of C++ code in a web-based interface. Each course also features two longer-format coding projects where students will follow instructions to complete a C++ program that performs tasks such as editing images, efficiently manipulating data structures, or solving a graph search problem.
中級
Learners should be able to write a program in a programming language (e.g. Python), and preferably have taken an introductory programming course.
英語(English)
字幕:英語(English), 阿拉伯語(Arabic), 法語(French), (歐洲人講的)葡萄牙語, 意大利語, 越南語, 德語(German), 俄語(Russian), 西班牙語(Spanish)
中級
Learners should be able to write a program in a programming language (e.g. Python), and preferably have taken an introductory programming course.
英語(English)
字幕:英語(English), 阿拉伯語(Arabic), 法語(French), (歐洲人講的)葡萄牙語, 意大利語, 越南語, 德語(German), 俄語(Russian), 西班牙語(Spanish)
加入課程
Coursera 專項課程是幫助您掌握一門技能的一系列課程。若要開始學習,請直接註冊專項課程,或預覽專項課程並選擇您要首先開始學習的課程。當您訂閱專項課程的部分課程時,您將自動訂閱整個專項課程。您可以只完成一門課程,您可以隨時暫停學習或結束訂閱。訪問您的學生面板,跟踪您的課程註冊情況和進度。
實踐項目
每個專項課程都包括實踐項目。您需要成功完成這個(些)項目才能完成專項課程並獲得證書。如果專項課程中包括單獨的實踐項目課程,則需要在開始之前完成其他所有課程。
獲得證書
在結束每門課程並完成實踐項目之後,您會獲得一個證書,您可以向您的潛在雇主展示該證書並在您的職業社交網絡中分享。 Object-Oriented Data Structures in C++
This course teaches learners how to write a program in the C++ language, including how to set up a development environment for writing and debugging C++ code and how to implement data structures as C++ classes. It is the first course in the Accelerated CS Fundamentals specialization, and subsequent courses in this specialization will be using C++ as the language for implementing the data structures covered in class.
Ordered Data Structures
In this course, you will learn new data structures for efficiently storing and retrieving data that is structured in an ordered sequence. Such data includes an alphabetical list of names, a family tree, a calendar of events or an inventory organized by part numbers. The specific data structures covered by this course include arrays, linked lists, queues, stacks, trees, binary trees, AVL trees, B-trees and heaps. This course also shows, through algorithm complexity analysis, how these structures enable the fastest algorithms to search and sort data.
Unordered Data Structures
The Unordered Data Structures course covers the data structures and algorithms needed to implement hash tables, disjoint sets and graphs. These fundamental data structures are useful for unordered data. For example, a hash table provides immediate access to data indexed by an arbitrary key value, that could be a number (such as a memory address for cached memory), a URL (such as for a web cache) or a dictionary. Graphs are used to represent relationships between items, and this course covers several different data structures for representing graphs and several different algorithms for traversing graphs, including finding the shortest route from one node to another node. These graph algorithms will also depend on another concept called disjoint sets, so this course will also cover its data structure and associated algorithms.
提供方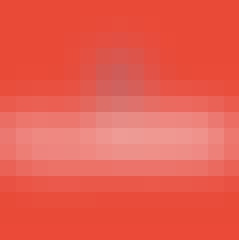 伊利诺伊大学香槟分校
The University of Illinois at Urbana-Champaign is a world leader in research, teaching and public engagement, distinguished by the breadth of its programs, broad academic excellence, and internationally renowned faculty and alumni. Illinois serves the world by creating knowledge, preparing students for lives of impact, and finding solutions to critical societal needs.
常見問題
此课程是 100% 在线学习吗?是否需要现场参加课程?

Do I need to take the courses in a specific order?
還有其他問題嗎?請訪問 學生幫助中心。