冲突管理 專項課程
Turn Conflict into Collaboration. Learn proven approaches to conflict resolution in three courses.

您將獲得的技能
Active Listening
Communication
Management
Cross-Cultural Communication
Assertiveness
Collaboration
關於此 專項課程
Master the fundamentals of conflict resolution, harness the power of positive conflict, and hone your intercultural communication skills. In this Specialization, you'll learn to strengthen your personal and professional relationships by constructively addressing conflicts between individuals and within organizations. You'll build skills specifically aimed at managing intercultural conflicts in today's global society, and you'll explore how competing interests and goals, power imbalances, and other factors influence the nature of conflict and management strategies. In the final Capstone Project, you'll analyze a specific conflict and outline an approach to management and resolution.
英語(English)
字幕:英語(English), 阿拉伯語(Arabic), 法語(French), (歐洲人講的)葡萄牙語, 希臘語, 意大利語, 越南語, 德語(German), 俄語(Russian), 西班牙語(Spanish), 羅馬尼亞語, 韓語
英語(English)
字幕:英語(English), 阿拉伯語(Arabic), 法語(French), (歐洲人講的)葡萄牙語, 希臘語, 意大利語, 越南語, 德語(German), 俄語(Russian), 西班牙語(Spanish), 羅馬尼亞語, 韓語
提供方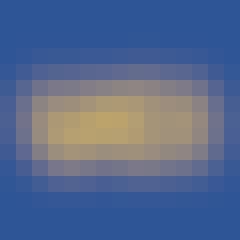 加州大学尔湾分校
Since 1965, the University of California, Irvine has combined the strengths of a major research university with the bounty of an incomparable Southern California location. UCI's unyielding commitment to rigorous academics, cutting-edge research, and leadership and character development makes the campus a driving force for innovation and discovery that serves our local, national and global communities in many ways.
常見問題
此课程是 100% 在线学习吗?是否需要现场参加课程?

How often is each course in the Specialization offered?

Do I need to take the courses in a specific order?

Will I earn university credit for completing the Conflict Management Specialization?

What will I be able to do upon completing the Conflict Management Specialization?
還有其他問題嗎?請訪問 學生幫助中心。