Modern Big Data Analysis with SQL 專項課程
Learn Data Analysis for Big Data. Master using SQL for data analysis on distributed big data systems

您將學到的內容有
Distinguish operational from analytic databases, and understand how these are applied in big data

Understand how database and table design provides structures for working with data

Appreciate how differences in volume and variety of data affects your choice of an appropriate database system

Recognize the features and benefits of SQL dialects designed to work with big data systems for storage and analysis
---
您將獲得的技能
Cloud Storage

Data Analysis

Big Data

Cloudera

SQL

Database (DBMS)

Data Warehousing

Apache Hive

Apache Impala

Data Management

Distributed File Systems
關於此 專項課程
This Specialization teaches the essential skills for working with large-scale data using SQL. Maybe you are new to SQL and you want to learn the basics. Or maybe you already have some experience using SQL to query smaller-scale data with relational databases. Either way, if you are interested in gaining the skills necessary to query big data with modern distributed SQL engines, this Specialization is for you. Most courses that teach SQL focus on traditional relational databases, but today, more and more of the data that's being generated is too big to be stored there, and it's growing too quickly to be efficiently stored in commercial data warehouses. Instead, it's increasingly stored in distributed clusters and cloud storage. These data stores are cost-efficient and infinitely scalable. To query these huge datasets in clusters and cloud storage, you need a newer breed of SQL engine: distributed query engines, like Hive, Impala, Presto, and Drill. These are open source SQL engines capable of querying enormous datasets. This Specialization focuses on Hive and Impala, the most widely deployed of these query engines. This Specialization is designed to provide excellent preparation for the Cloudera Certified Associate (CCA) Data Analyst certification exam. You can earn this certification credential by taking a hands-on practical exam using the same SQL engines that this Specialization teaches—Hive and Impala.
應用的學習項目
E​ach course in this Specialization includes a hands-on, peer-graded assignment. To earn the Specialization Certificate, you must successfully complete the hands-on, peer-graded assignment in each course. For this Specialization, there is not a separate Capstone Project like there is in some other Coursera Specializations.
英語(English)
字幕:英語(English), 阿拉伯語(Arabic), 法語(French), (歐洲人講的)葡萄牙語, 意大利語, 越南語, 德語(German), 俄語(Russian), 西班牙語(Spanish)
英語(English)
字幕:英語(English), 阿拉伯語(Arabic), 法語(French), (歐洲人講的)葡萄牙語, 意大利語, 越南語, 德語(German), 俄語(Russian), 西班牙語(Spanish)
加入課程
Coursera 專項課程是幫助您掌握一門技能的一系列課程。若要開始學習,請直接註冊專項課程,或預覽專項課程並選擇您要首先開始學習的課程。當您訂閱專項課程的部分課程時,您將自動訂閱整個專項課程。您可以只完成一門課程,您可以隨時暫停學習或結束訂閱。訪問您的學生面板,跟踪您的課程註冊情況和進度。
實踐項目
每個專項課程都包括實踐項目。您需要成功完成這個(些)項目才能完成專項課程並獲得證書。如果專項課程中包括單獨的實踐項目課程,則需要在開始之前完成其他所有課程。
獲得證書
在結束每門課程並完成實踐項目之後,您會獲得一個證書,您可以向您的潛在雇主展示該證書並在您的職業社交網絡中分享。 Foundations for Big Data Analysis with SQL
In this course, you'll get a big-picture view of using SQL for big data, starting with an overview of data, database systems, and the common querying language (SQL). Then you'll learn the characteristics of big data and SQL tools for working on big data platforms. You'll also install an exercise environment (virtual machine) to be used through the specialization courses, and you'll have an opportunity to do some initial exploration of databases and tables in that environment.
Analyzing Big Data with SQL
In this course, you'll get an in-depth look at the SQL SELECT statement and its main clauses. The course focuses on big data SQL engines Apache Hive and Apache Impala, but most of the information is applicable to SQL with traditional RDBMs as well; the instructor explicitly addresses differences for MySQL and PostgreSQL.
Managing Big Data in Clusters and Cloud Storage
In this course, you'll learn how to manage big datasets, how to load them into clusters and cloud storage, and how to apply structure to the data so that you can run queries on it using distributed SQL engines like Apache Hive and Apache Impala. You'll learn how to choose the right data types, storage systems, and file formats based on which tools you'll use and what performance you need.
提供方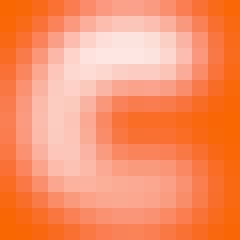 Cloudera
At Cloudera, we believe that data can make what is impossible today, possible tomorrow. We empower people to transform complex data into clear and actionable insights. Cloudera delivers an enterprise data cloud for any data, anywhere, from the Edge to AI. Powered by the relentless innovation of the open source community, Cloudera advances digital transformation for the world's largest enterprises.
常見問題
此课程是 100% 在线学习吗?是否需要现场参加课程?

Should I take the courses in a specific order?

Is there a fourth course in this Specialization?

What are the hardware and software requirements for the exercise environment?

Will I earn the Cloudera Certified Associate (CCA) Data Analyst credential for completing this Specialization?

What is the hands-on Capstone Project for this Specialization?

I want to purchase this Specialization for my employees! How can I do that?
還有其他問題嗎?請訪問 學生幫助中心。