商务英语沟通技巧 專項課程
Build English Skills for Business . Improve your ability to speak, write and understand English in professional settings. 您將獲得的技能
Business Plan
English Language
Meeting
Presentation
Email Writing
Business Communication
Communication
Professional
Writing
Negotiation
Planning
Language
關於此 專項課程
This Specialization is designed to teach you to communicate effectively in English in professional contexts. You will expand your English vocabulary, improve your ability to write and speak in English in both social and professional interactions, and learn terminology and skills that you can apply to business negotiations, telephone conversations, written reports and emails, and professional presentations.
英語(English)
字幕:英語(English), 中文(繁體), 阿拉伯語(Arabic), 中文(簡體), 蒙古語, 俄語(Russian), 法語(French), 巴西葡萄牙語, 西班牙語(Spanish), 烏克蘭語
英語(English)
字幕:英語(English), 中文(繁體), 阿拉伯語(Arabic), 中文(簡體), 蒙古語, 俄語(Russian), 法語(French), 巴西葡萄牙語, 西班牙語(Spanish), 烏克蘭語
提供方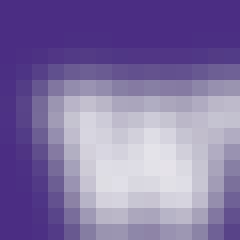 华盛顿大学
Founded in 1861, the University of Washington is one of the oldest state-supported institutions of higher education on the West Coast and is one of the preeminent research universities in the world.
常見問題
此课程是 100% 在线学习吗?是否需要现场参加课程?

Do I need to take the courses in a specific order?
還有其他問題嗎?請訪問 學生幫助中心。