Basics in computer vision 專項課程
Solving basic Computer vision problems. To get acquainted with the methods of solving basic Computer vision problems, master the skills of solving them using the mathematical skills and the OpenCV library.
您將獲得的技能
Opencv

Object-Oriented Programming (OOP)

C++

Linear Algebra

Computer Vision

Standard Template Library

CMake

Computer Programming
關於此 專項課程
This Specialization is part of HSE University Master of Computer Vision degree program. Learn more about the admission into the program here and how your Coursera work can be leveraged if accepted into the program. This specialization is intended for a wide range of specialists who want to start getting acquainted with the direction of Computer Vision. In the frame of the specialization, students can organize their mathematical and programming skills necessary for the development of algorithms in the field of Computer vision, as well as learn how to use the OpenCV library for analyzing two-dimensional images. The OpenCV library is widely used by computer vision application developers, so students will be able to apply the skills acquired in this specialization in their real practical activities.
應用的學習項目
During the course "Mathematics for ComputerVision", students will complete the project "Use matrix filters and set functions to detect the edges of an object in the image". During the working at this project, students using Python programming language (Jupiter's notebook), will implement the application that performs the required functions. All operations will have to be implemented independently without using third-party libraries.
At the course "Object-oriented Programming", students will apply the acquired skills and develop an application in C++ programming language.
At the course "2D Image Processing", students will design the application -Development of C++ application that use OpenCV to detect and count coins in a given image. In addition, they will test the quality of created detector application.
初級
A bachelor's degree in Math, Engineering, IT, Computer Science, or any other relevant technical field is preferable.
初級
A bachelor's degree in Math, Engineering, IT, Computer Science, or any other relevant technical field is preferable.
加入課程
Coursera 專項課程是幫助您掌握一門技能的一系列課程。若要開始學習,請直接註冊專項課程,或預覽專項課程並選擇您要首先開始學習的課程。當您訂閱專項課程的部分課程時,您將自動訂閱整個專項課程。您可以只完成一門課程,您可以隨時暫停學習或結束訂閱。訪問您的學生面板,跟踪您的課程註冊情況和進度。
實踐項目
每個專項課程都包括實踐項目。您需要成功完成這個(些)項目才能完成專項課程並獲得證書。如果專項課程中包括單獨的實踐項目課程,則需要在開始之前完成其他所有課程。
獲得證書
在結束每門課程並完成實踐項目之後,您會獲得一個證書,您可以向您的潛在雇主展示該證書並在您的職業社交網絡中分享。 Mathematics for computer vision
The course is devoted to the systematization of the mathematical background of the students necessary for the successful mastering of educational disciplines in the field of computer vision. The course includes sections of mathematical analysis, probability theory, linear algebra.
2D image processing
The course is devoted to the usage of computer vision libraries like OpenCV in 2d image processing. The course includes sections of image filtering and thresholding, edge/corner/interest point detection, local and global descriptors, video tracking.
面向对象程序设计
This course is primarily intended for students with basic programming knowledge who want to develop their C++ programming skills and learn about OOP in the context of C++. You will understand the advantages and features of OOP over procedural programming. In addition, you will become familiar with the standard template library and CMake, a tool for building, testing, and packaging software.
提供方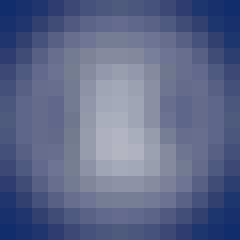 俄罗斯国家研究型高等经济大学
HSE University is one of the top research universities in Russia. Established in 1992 to promote new research and teaching in economics and related disciplines, it now offers programs at all levels of university education across an extraordinary range of fields of study including business, sociology, cultural studies, philosophy, political science, international relations, law, Asian studies, media and communicamathematics, engineering, and more.
此 專項課程 隸屬於 俄罗斯国家研究型高等经济大学 提供的 100% 在線 Master of Computer Vision。 如果您被錄取參加全部課程,您的課程將計入您的學位學習進程。
常見問題
此课程是 100% 在线学习吗?是否需要现场参加课程?

What background knowledge is necessary?

Do I need to take the courses in a specific order?

What will I be able to do upon completing the Specialization?
還有其他問題嗎?請訪問 學生幫助中心。