Algebra: Elementary to Advanced 專項課程
Start your journey of Mathematics here. Master the fundamentals of Algebra
您將學到的內容有
Solving linear, quadratic, polynomial, and exponential equations.

Properties of real, rational, and irrational numbers.

Properties of a variety of functions (eg, graphs, domain, range, intercepts, asymptotes)

Applications of the theory presented to model data, reason logically, and evaluate arguments.
關於此 專項課程
This specialization is intended for students looking to solidify their algebra and geometry necessary to be successful in future courses that will require precalculus and calculus. Quantitiative skill and reasoning are presented throughout the course to train students to think logically, reason with data, and make informed decisions.
應用的學習項目
Instead of a single large project, there are many smaller applied and algebra problems throughout the modules of the courses. Practice problems with worked solutions are provided throughout the course to prepare students and allow them to be successful. Problems range in difficulty to allow students to be challenged as they apply the knowledge gained from the course.
初級
No prior mathematical background is required. This course is appropriate for all learners.
初級
No prior mathematical background is required. This course is appropriate for all learners.
加入課程
Coursera 專項課程是幫助您掌握一門技能的一系列課程。若要開始學習,請直接註冊專項課程,或預覽專項課程並選擇您要首先開始學習的課程。當您訂閱專項課程的部分課程時,您將自動訂閱整個專項課程。您可以只完成一門課程,您可以隨時暫停學習或結束訂閱。訪問您的學生面板,跟踪您的課程註冊情況和進度。
實踐項目
每個專項課程都包括實踐項目。您需要成功完成這個(些)項目才能完成專項課程並獲得證書。如果專項課程中包括單獨的實踐項目課程,則需要在開始之前完成其他所有課程。
獲得證書
在結束每門課程並完成實踐項目之後,您會獲得一個證書,您可以向您的潛在雇主展示該證書並在您的職業社交網絡中分享。 Algebra: Elementary to Advanced - Equations & Inequalities
This course is intended for students looking to create a solid algebraic foundation of fundamental mathematical concepts from which to take more advanced courses that use concepts from precalculus, calculus, probability, and statistics. This course will help solidify your computational methods, review algebraic formulas and properties, and apply these concepts model real world situations. This course is for any student who will use algebraic skills in future mathematics courses. Topics include: the real numbers, equalities, inequalities, polynomials, rational expressions and equations, graphs, relations and functions, radicals and exponents, and quadratic equations.
Algebra: Elementary to Advanced - Functions & Applications
After completing this course, students will learn how to successfully apply functions to model different data and real world occurrences. This course reviews the concept of a function and then provide multiple examples of common and uncommon types of functions used in a variety of disciplines. Formulas, domains, ranges, graphs, intercepts, and fundamental behavior are all analyzed using both algebraic and analytic techniques. From this core set of functions, new functions are created by arithmetic operations and function composition. These functions are then applied to solve real world problems. The ability to picture many different types of functions will help students learn how and when to apply these functions, as well as give students the geometric intuition to understand the algebraic techniques. The skills and objectives from this course improve problem solving abilities.
Algebra: Elementary to Advanced - Polynomials and Roots
This course is the final course in a three part algebra sequence, In this course, students extend their knowledge of more advanced functions, and apply and model them using both algebraic and geometric techniques. This course enables students to make logical deductions and arrive at reasonable conclusions. Such skills are crucial in today's world. Knowing how to analyze quantitative information for the purpose of making decisions, judgments, and predictions is essential for understanding many important social and political issues. Quantitative Skills and Reasoning provides students the skills needed for evaluating such quantitatively-based arguments.
提供方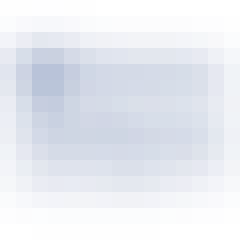 约翰霍普金斯大学
The mission of The Johns Hopkins University is to educate its students and cultivate their capacity for life-long learning, to foster independent and original research, and to bring the benefits of discovery to the world.
常見問題
此课程是 100% 在线学习吗?是否需要现场参加课程?

What background knowledge is necessary?

Do I need to take the courses in a specific order?

What will I be able to do upon completing the Specialization?
還有其他問題嗎?請訪問 學生幫助中心。