量子物理学探索
马里兰大学帕克分校
課程信息
An introduction to quantum physics with emphasis on topics at the frontiers of research, and developing understanding through exercise.
英語(English)
字幕:阿拉伯語(Arabic), 法語(French), (歐洲人講的)葡萄牙語, 意大利語, 越南語, 德語(German), 俄語(Russian), 英語(English), 西班牙語(Spanish)
英語(English)
字幕:阿拉伯語(Arabic), 法語(French), (歐洲人講的)葡萄牙語, 意大利語, 越南語, 德語(German), 俄語(Russian), 英語(English), 西班牙語(Spanish)
提供方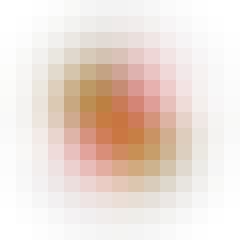 马里兰大学帕克分校
The University of Maryland is the state's flagship university and one of the nation's preeminent public research universities. A global leader in research, entrepreneurship and innovation, the university is home to more than 37,000 students, 9,000 faculty and staff, and 250 academic programs. Its faculty includes three Nobel laureates, three Pulitzer Prize winners, 47 members of the national academies and scores of Fulbright scholars. The institution has a $1.8 billion operating budget, secures $500 million annually in external research funding and recently completed a $1 billion fundraising campaign.
教學大綱 - 您將從這門課程中學到什麼
Week 1 - Welcome, Lecture 1 and 2 - Conceptual Grounds
Week 2 - Lecture 3 and 4 - Path Integral
Week 3 - Lecture 5 and 6 - Quantum Wells to Cooper Pairs
Week 4 - Lecture 7 and 8 - Quantum Oscillators
審閱
來自

量子物理学探索

的熱門評論
This course is certainly too difficult for beginners, however, students with prior education in Q.M., Calculus and generalized physics will have a great but challenging time with this course.
I love the fact this course was orientated in base of original quantum physics papers. I love the Feyman formulation chapter, I would enjoy a full course about it.
Excellent.Informative and ell explained by resource person.I enjoyed very much and learn a lot.
查看所有評論