量子物理学探索
马里兰大学帕克分校
課程信息
An introduction to quantum physics with emphasis on topics at the frontiers of research, and developing understanding through exercise.
提供方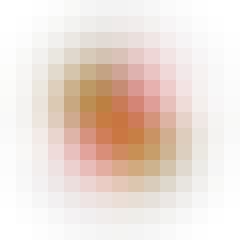 马里兰大学帕克分校
The University of Maryland is the state's flagship university and one of the nation's preeminent public research universities. A global leader in research, entrepreneurship and innovation, the university is home to more than 37,000 students, 9,000 faculty and staff, and 250 academic programs. Its faculty includes three Nobel laureates, three Pulitzer Prize winners, 47 members of the national academies and scores of Fulbright scholars. The institution has a $1.8 billion operating budget, secures $500 million annually in external research funding and recently completed a $1 billion fundraising campaign.
審閱
來自

量子物理学探索

的熱門評論
This course is certainly too difficult for beginners, however, students with prior education in Q.M., Calculus and generalized physics will have a great but challenging time with this course.
Excellent.Informative and ell explained by resource person.I enjoyed very much and learn a lot.
查看所有評論
常見問題
讲座和作业的访问权限取决于您的注册类型。如果您以旁听模式参加课程,则可以免费查看大多数课程资料。要访问评分作业并获得证书,您需要在旁听期间或之后购买证书体验。如果看不到旁听选项:

课程可能不提供旁听选项。您可以尝试免费试用,也可以申请助学金。
课程可能会改为提供'完整课程,没有证书'。通过此选项,您可以查看所有课程材料、提交所要求的作业,以及获得最终成绩。这也意味着您将无法购买证书体验。

您购买证书后,将有权访问所有课程材料,包括评分作业。完成课程后,您的电子课程证书将添加到您的成就页中,您可以通过该页打印您的课程证书或将其添加到您的领英档案中。如果您只想阅读和查看课程内容,可以免费旁听课程。

Is financial aid available?
還有其他問題嗎?請訪問 學生幫助中心。