課程信息
This course focuses on adopting and implementing a financially analytic mindset when analyzing organizational activities, position and performance.
初級
This course requires no previous knowledge or skills.
您將獲得的技能
Accounting

Financial Analysis

Financial Statement

Finance
初級
This course requires no previous knowledge or skills.
提供方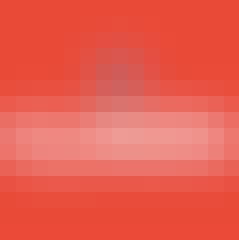 伊利诺伊大学香槟分校
The University of Illinois at Urbana-Champaign is a world leader in research, teaching and public engagement, distinguished by the breadth of its programs, broad academic excellence, and internationally renowned faculty and alumni. Illinois serves the world by creating knowledge, preparing students for lives of impact, and finding solutions to critical societal needs.
授課大綱 - 您將從這門課程中學到什麼
Course Introduction and Module 1: Financial Statements - A Deeper Dive Into Company Position
This module will explain the basics of the balance sheet, provide a working definition of assets, and give you an overview of assets typically presented on the balance sheet. You will then be introduced to the concept of liabilities and explain what they are and how they can arise. This module will then build an intuition for what equity represents. It will also explain how the components of the balance sheet relate to one another.
9 個視頻

(總計 76 分鐘)
, 6 個閱讀材料
, 10 個測驗
Module 2: Financial Statements - A Deeper Dive Into Company Performance
This module introduces you to the primary components of the income statement by focusing on the concepts of revenue and cost of goods sold. The module also discusses examples of other income and expenses included in a typical income statement and introduces you to the statement of cash flows.
4 個視頻

(總計 29 分鐘)
, 2 個閱讀材料
, 5 個測驗
Financial Statement Ratios
In this module, we will learn how to calculate financial ratios that measure concepts such as liquidity, leverage, and profitability. We will work with accounting statements and financial data from real world companies and learn how to use this data to measure the financial health of companies and make comparisons with competitors.
7 個視頻

(總計 64 分鐘)
, 2 個閱讀材料
, 3 個測驗
Module 4: Forecasting Financial Statements
In this module, we will learn models that allow us to forecast and manage a company's capital expenditures. We will forecast the future financial statements of a company and learn how to figure out how much external financing the company will need.
9 個視頻

(總計 77 分鐘)
, 2 個閱讀材料
, 3 個測驗
關於 Financial Analysis - Skills for Success 專項課程
In an era of thriving businesses, both small and large, it is crucial to possess a wholistic understanding of the financial building blocks of a successful organization. Through this 3-course Specialization in Financial Analysis, you will gain a well-rounded knowledge of key financial concepts that will help you apply an analytic mindset to understanding and driving organizational decisions and success.