临床研究数据管理
范德堡大学
課程信息
This course presents critical concepts and practical methods to support planning, collection, storage, and dissemination of data in clinical research.
英語(English)
字幕:阿拉伯語(Arabic), 法語(French), (歐洲人講的)葡萄牙語, 意大利語, 越南語, 德語(German), 俄語(Russian), 英語(English), 西班牙語(Spanish)
您將獲得的技能
Survey Design

Data Collection

Data Management

Clinical Data Management
英語(English)
字幕:阿拉伯語(Arabic), 法語(French), (歐洲人講的)葡萄牙語, 意大利語, 越南語, 德語(German), 俄語(Russian), 英語(English), 西班牙語(Spanish)
提供方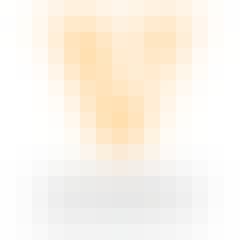 范德堡大学
Vanderbilt University, located in Nashville, Tenn., is a private research university and medical center offering a full-range of undergraduate, graduate and professional degrees.
Research Data Collection Strategy
This introductory module reviews the course structure and basic concepts in clinical research. We also discuss best practices for designing your clinical research data collection.
6 個視頻

(總計 69 分鐘)
, 1 個閱讀材料
, 2 個測驗
Electronic Data Capture Fundamentals
This module covers standards for study processes, concepts for regulatory compliance, and electronic data capture fundamentals.
Planning a Data Strategy for a Prospective Study
This module reviews the process of planning data elements for a real-world research study.
Practicing What We've Learned: Implementation
This week, we set up an Electronic Data Capture (EDC) instrument in REDCap for the Morphine vs. Marinol Study. We also review data processes that occur during the running of a study, including an overview of key data quality operations.
審閱
來自

临床研究数据管理

的熱門評論
Great course, good practical skills. But you may be stuck at the point of endlessly waiting for reviewing all your submitted assignments (can't finish the course and get the certificate without it).
Very excellent course with fun project assignments. I learned quite alot even though I already have a good amount of knowledge on data management! The professors are also engaging and professional.
This course is very carefully designed to give a moderate idea how the eCRFs are made in RedCap database system.It gives you a fair background of clinical research processes and database designing.
Instructors were very good. I actually enjoyed my learning. I really appreciate the efforts in building this course. Looking forward for more such relevant courses from Vanderbilt University.
查看所有評論