Art & Inquiry: Museum Teaching Strategies For Your Classroom
现代艺术博物馆
課程信息
Explore how to integrate works of art into your classroom with inquiry-based teaching methods originally developed for in-gallery museum education.
提供方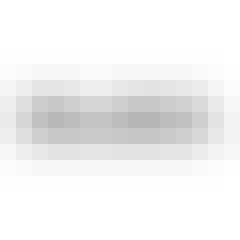 现代艺术博物馆
The Museum of Modern Art is a place that fuels creativity, ignites minds, and provides inspiration. Join us in exploring the art, ideas, and issues of our time through the Modern and Contemporary Art and Design Specialization or through individual courses: Modern Art & Ideas, Seeing Through Photographs, What Is Contemporary Art?, Fashion as Design, and In the Studio: Postwar Abstract Painting. Learn about teaching with art in our three courses designed for K-12 educators: Art & Inquiry, Art & Activity, and Art & Ideas.
Module 1: Introduction to Inquiry | Why Engage in Inquiry Around Art?
This course will introduce ways to integrate works of art into your classroom by using inquiry-based teaching methods commonly used in museum settings. It is designed to give you the tools to create meaningful object-based learning activities that can be integrated into a wide variety of curricula. All the strategies covered emphasize literacy and critical thinking skills that connect across disciplines.
2 個視頻

(總計 11 分鐘)
, 5 個閱讀材料
, 1 個測驗
Module 2: Close-Looking and Open-Ended Inquiry
In this module we will discuss and review the different ways that you can facilitate close-looking with your students and engaging in open-ended, inquiry-based conversation around works of art. Don't wait to start practicing! Grab a friend or a family member and start leading inquiry-based conversation around a work of art, or anything. As you will see in the Google Hangout video, you can use a digital image or any object that you have around that would lend itself to leading an inquiry-based discussion. These practice sessions are not required but the more you practice, the easier and better your classroom performance will be.
3 個視頻

(總計 67 分鐘)
, 2 個閱讀材料
, 1 個測驗
Module 3: Activities as Inquiry
This section explores interactive methods that promote an open-ended, two-way exchange of ideas and engage a specific set of skills including close-looking, peer-to-peer learning, creative thinking, and problem-solving.
2 個視頻

(總計 14 分鐘)
, 1 個閱讀材料
Module 4: Putting it all Together: Making Connections Across Curriculum
In this module we will model ways that you can incorporate inquiry around a work of art into your classroom and make connections to curricula. We will also explore the types of resources that you can access to supplement your lesson development and planning.
4 個視頻

(總計 134 分鐘)
, 2 個閱讀材料
, 1 個測驗
審閱
來自

ART & INQUIRY: MUSEUM TEACHING STRATEGIES FOR YOUR CLASSROOM

的熱門評論
I loved having a theory + practical approach to a new teaching strategy. Seeing and reading actual examples of how this dynamic works gave me the confidence to try it myself in my classroom.
Its an amazing course for teaching strategies not only classrooms but also informal teaching techniques. I enjoyed the course and it create an experience with artworks and museum learning.
Great instructor and inspiring content. Inquiry is an essential way to approach life. With this course you will realize how applicable and necessary art is in any field/subject/context.
This course helped me in planning and also in executing inquiry based class. 'Learning is a lifelong process' and courses like this always makes my belief stronger. Thank you MoMa
查看所有評論